Home
>
Basic Tools for Quality Improvement

Free

Free
Basic Tools for Quality Improvement
H
— Healthcare Management
Enrolled

175 students enrolled
Price

Free
Price

Free
Enrolled

175 students enrolled
Key concepts covered include:
By the end of the course, you will learn:
Tools for Health quality improvement
Organizational structure
Health care errors
What you'll learn
Patient Quality and safety is an emerging field and resides under an overarching umbrella of quality health care. It is the cornerstone of high-quality health care. read more »»
A health care setup should ensure basic safety for patients following national safety goals by investigating and preventing mistakes. Patient safety has emerged into a separate entity due to the resulting increase in patient harm in health care setups. Knowledge of quality health care, patient safety, protocols to ensure patient safety, evidence-based quality treatment is mandatory and should be studied by health care professionals working in a health setup. Basics tools for quality improvement are discussed in this expert speaker course. Take this course to know more about tools for quality improvement and a lot more to upgrade your knowledge to the next level.
Who Should Attend?
General practitioners
Primary care physicians
Undergraduate medical students (Interns)
Postgraduate students in medicine
Nurses
Life science graduates
AYUSH students
Students interested in Biological sciences
Instructor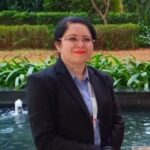 Rekha Chakrabarti, is a result oriented healthcare professional with over 15 years of Hospital/healthcare Quality & Accreditation in Healthcare and Hospitals. Certified Lead Assessor for NABH Accreditation for Hospitals and wellness centers, lean, six sigma black belt certified. Certified Internal Auditor QMS- ISO 9001:2008
Trained in NABL Accreditation (ISO 15189+ NABL-112). Certified in ACHSI
Home
>
Basic Tools for Quality Improvement
Basic Tools for Quality Improvement
H
— Healthcare Management
Enrolled

175 students enrolled
Price

Free
Price

Free
Instructor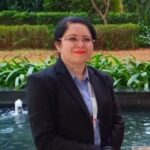 Rekha Chakrabarti, is a result oriented healthcare professional with over 15 years of Hospital/healthcare Quality & Accreditation in Healthcare and Hospitals. Certified Lead Assessor for NABH Accreditation for Hospitals and wellness centers, lean, six sigma black belt certified. Certified Internal Auditor QMS- ISO 9001:2008
Trained in NABL Accreditation (ISO 15189+ NABL-112). Certified in ACHSI

Last Updated 12/2020
Copyright 2021 Dosily.com