Home
>
Artificial Intelligence – Impact on Healthcare

Free

Free
Artificial Intelligence – Impact on Healthcare
H
— Healthcare Management
Enrolled

163 students enrolled
Price

Free
Price

Free
Enrolled

163 students enrolled
Key concepts covered include:
"By the end of the course, you will learn:
What is artificial intelligence?
How is it transforming the world?
Is it advantageous or disadvantageous and a lot more"
What you'll learn
How is artificial intelligence transforming the world? Will it be beneficial, or will it more harmful than we think? A captivating conversation and research are taking place about the future of artificial intelligence on humanity. read more »»
Artificial intelligence is becoming integrated into our everyday lives, augmenting our knowledge and capabilities in driving, traffic, finding friends, choosing the perfect movie, and even cooking a healthier meal. Artificial intelligence (AI) is a tool that enables people to rethink how we integrate information, analyze data, and use the resulting insights to improve decision-making. It is already transforming every walk of life. It is a digital computer or computer-controlled robot's ability to perform tasks commonly associated with intelligent beings. Problem-solving, reasoning, perception, language are all solved with artificial intelligence. Learn more about artificial intelligence, its advantages, disadvantages, and a lot more to upgrade your knowledge to the next level.
Who Should Attend?
General practitioners
Primary care physicians
Undergraduate medical students (Interns)
Postgraduate students in medicine
Nurses
Life science graduates
AYUSH students
Students interested in Biological sciences
People interested in exploring new technologies in Medicine
Instructor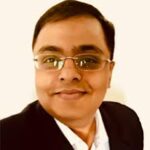 Dr. Sujoy Kar
Director of Medical Services at Apollo Gleneagles Hospitals, Kolkata
4/5
2014-2015: A.C.E. in Business Administration and Management, General @ Massachusetts Institute of Technology – Sloan School of Management
2014-2015: EPGM in Business Administration and Management, General @ Massachusetts Institute of Technology – Sloan School of Management
2013-2015: Lean Six Sigma – Master Black Belt in Healthcare @ Indian Statistical Institute
2011-2012: Lean Six Sigma – Black Belt in Health/Health Care Administration/Management @ Indian Statistical Institute
2013-2016: Fellowship (Ongoing) in Health/Health Care Administration/Management @ American College of Healthcare Executives
2002-2005: Doctor of Medicine (M.D.) in Clinical Microbiology and Infectious Diseases @ Guwahati Medical College
1999-2001: Residency in Neurology @ Maulana Azad Medical College
Home
>
Artificial Intelligence – Impact on Healthcare
Artificial Intelligence – Impact on Healthcare
H
— Healthcare Management
Enrolled

163 students enrolled
Price

Free
Price

Free
Instructor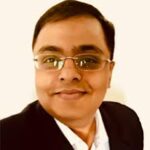 Dr. Sujoy Kar
Director of Medical Services at Apollo Gleneagles Hospitals, Kolkata
4/5
2014-2015: A.C.E. in Business Administration and Management, General @ Massachusetts Institute of Technology – Sloan School of Management
2014-2015: EPGM in Business Administration and Management, General @ Massachusetts Institute of Technology – Sloan School of Management
2013-2015: Lean Six Sigma – Master Black Belt in Healthcare @ Indian Statistical Institute
2011-2012: Lean Six Sigma – Black Belt in Health/Health Care Administration/Management @ Indian Statistical Institute
2013-2016: Fellowship (Ongoing) in Health/Health Care Administration/Management @ American College of Healthcare Executives
2002-2005: Doctor of Medicine (M.D.) in Clinical Microbiology and Infectious Diseases @ Guwahati Medical College
1999-2001: Residency in Neurology @ Maulana Azad Medical College

Last Updated 12/2020
Copyright 2021 Dosily.com