Free

Free
Reconstruction After Pancreatic Trauma by Pancreatico Gastrostomy
Enrolled

79 students enrolled
Price

Free
Price

Free
Enrolled

79 students enrolled
Key concepts covered include:
By the end of the course, you will learn:
A case of Pancreatic injury
The procedure of Pancreatic Gastrostomy
How does it affect the diagnosis and management
Challenges faced during management.
What you'll learn
Pancreatic lesions are very uncommon after closed abdominal trauma in approximately 5% of cases, with a complication rate that affects 30–40% of patients and a mortality rate that can reach 39%. read more »»
In our experience, closed abdominal traumatisms occurring at typical popular horse-riding festivals in our region constitute a high risk of pancreatic trauma. In conclusion, a safer option may be the distal pancreatic preservation with pancreatic gastric anastomosis in grade III lesions with healthy pancreatic tissue. Learn a lot more to explore knowledge on a case of Reconstruction after Pancreatic trauma by Pancreatic Gastrostomy and a lot more to upgrade your knowledge to the next level.
Who Should Attend?
General practitioners
Primary care physicians
Undergraduate medical students (Interns)
Postgraduate students in medicine
Nurses
Life science graduates
AYUSH students
People interested in exploring new technologies in Medicine
Instructor


Dr. Dibyajyoti Bora
MBBS, MS, DNB, MRCS, MNAMS, FIAGES. General Surgeon, Gastrointestinal Surgeon
4/5
Dr. Dibyajyoti Bora is a graduate of Gauhati Medical College Guwahati. He did his postgraduate training in General surgery at Assam Medical College, Dibrugarh. He also went on to finish his DNB Gen.Surgery examination. After that, he completed his DNB super-specialty in Surgical Gastroenterology from Hyderabad. He has also finished his MRCS examination from the prestigious Royal College of Surgeons of Edinburgh. He has received fellowship training from Chang Gung Memorial Hospital, Kaohsiung, Taiwan under Prof. Chao- Long –Chen to specialize in Hepato- Pancreato- Biliary Surgery and Liver Transplantation Surgery. He has also worked with Dr. A.S.Soin at Medanta- The Medicity Hospital, Gurgaon as a senior fellow in Liver transplantation Surgery. After that, he worked with renowned Liver transplant surgeon prof. Md. Rela in Global Hospital and came back to his place of birth to provide quality HPB Surgical services to the people of Northeastern region with the aim of starting the Liver Transplantation Surgery at the earliest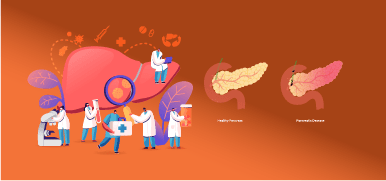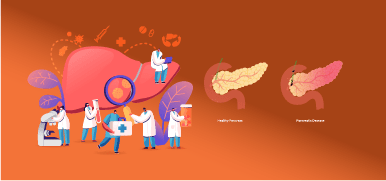 Reconstruction After Pancreatic Trauma by Pancreatico Gastrostomy
Enrolled

79 students enrolled
Price

Free
Price

Free
Instructor


Dr. Dibyajyoti Bora
MBBS, MS, DNB, MRCS, MNAMS, FIAGES. General Surgeon, Gastrointestinal Surgeon
4/5
Dr. Dibyajyoti Bora is a graduate of Gauhati Medical College Guwahati. He did his postgraduate training in General surgery at Assam Medical College, Dibrugarh. He also went on to finish his DNB Gen.Surgery examination. After that, he completed his DNB super-specialty in Surgical Gastroenterology from Hyderabad. He has also finished his MRCS examination from the prestigious Royal College of Surgeons of Edinburgh. He has received fellowship training from Chang Gung Memorial Hospital, Kaohsiung, Taiwan under Prof. Chao- Long –Chen to specialize in Hepato- Pancreato- Biliary Surgery and Liver Transplantation Surgery. He has also worked with Dr. A.S.Soin at Medanta- The Medicity Hospital, Gurgaon as a senior fellow in Liver transplantation Surgery. After that, he worked with renowned Liver transplant surgeon prof. Md. Rela in Global Hospital and came back to his place of birth to provide quality HPB Surgical services to the people of Northeastern region with the aim of starting the Liver Transplantation Surgery at the earliest

Last Updated 12/2020
Copyright 2021 Dosily.com