Home
>
Cancer Mimickers – Clearing the Cob Web

Free

Free
Cancer Mimickers – Clearing the Cob Web
Enrolled

118 students enrolled
Price

Free
Price

Free
Enrolled

118 students enrolled
Key concepts covered include:
By the end of the course, you will learn:
Tuberculous infections similar to cancers
Case presentation
Diagnosis and Management
Challenges faced
Discussion of the case
What you'll learn
Do you know that there are more than 200 types of cancers? read more »»
Few other diseases are present, which are greater than 200 and are mimicking cancers but are not. Diagnosing is the base for differentiating cancers and noncancers. Advances in imaging, including the combination of morphologic and functional parameters, have further improved MRI's diagnostic performance. Distinguishing these diseases from actual cancers remains challenging for radiologists and clinicians. Learn more about this case in this expert speaker presentation designed by Medvarsity and Dosily.
Who Should Attend?
Budding Oncologists
General practitioners
Primary care physicians
Undergraduate medical students (Interns)
Postgraduate students in medicine
Nurses
Life science graduates
AYUSH students
People interested in exploring new technologies in Medicine
Instructor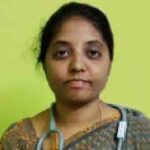 DNB Trainee Pediatrics Indraprastha Apollo Hospital
Home
>
Cancer Mimickers – Clearing the Cob Web
Cancer Mimickers – Clearing the Cob Web
Enrolled

118 students enrolled
Price

Free
Price

Free
Instructor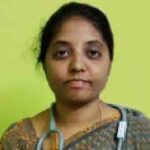 DNB Trainee Pediatrics Indraprastha Apollo Hospital

Last Updated 12/2020
Copyright 2021 Dosily.com