Home
>
UGI Bleed and Micro Angiopathic Hemolytic Anemia

Free

Free
UGI Bleed and Micro Angiopathic Hemolytic Anemia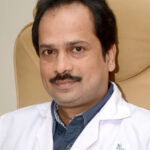 Dr Sushant Kumar Sethi
MBBS, SCB Medical College, Cuttack.1996MD (MEDICINE) SCB MEDICAL COLLEGE, CUTTACK2001DNB (GASTRO), Medical Gastroenterologist
Enrolled

93 students enrolled
Price

Free
Price

Free
Enrolled

93 students enrolled
Key concepts covered include:
By the end of the course, you will learn:
UGI bleed and Micro Angiopathic Hemolytic Anemia
Diagnosis and management
Challenges faced during management
What you'll learn
Microangiopathic hemolytic anemia is characterized by schistocytes' presence on blood smears and is a form of hemolysis resulting from mechanical injury of the red blood cells. read more »»
In patients without intravascular devices such as prosthetic heart valves, ventricular assist devices, or extracorporeal membrane oxygenators, MAHA signifies arteriolar/capillary thrombosis or stenosis; this condition is common. Possible etiology of MAHA include mechanical heart valve, malignant hypertension, vasculitis, adenocarcinoma, preeclampsia/eclampsia, DIC, etc. Do you want to learn more about this case? Then take this course designed by Medvarsity and Dosily to explore more.
Who Should Attend?
General practitioners
Primary care physicians
Undergraduate medical students (Interns)
Postgraduate students in medicine
Nurses
Life science graduates
AYUSH students
People interested in exploring new technologies in Medicine
Instructor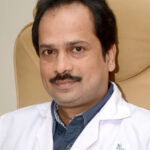 Dr Sushant Kumar Sethi
MBBS, SCB Medical College, Cuttack.1996MD (MEDICINE) SCB MEDICAL COLLEGE, CUTTACK2001DNB (GASTRO), Medical Gastroenterologist
4/5
Training in EUS and ERCP at Asian Institute of Gastroenterology, Hyderabad under Dr. Nageswar Reddy
Home
>
UGI Bleed and Micro Angiopathic Hemolytic Anemia
UGI Bleed and Micro Angiopathic Hemolytic Anemia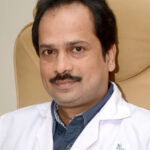 Dr Sushant Kumar Sethi
MBBS, SCB Medical College, Cuttack.1996MD (MEDICINE) SCB MEDICAL COLLEGE, CUTTACK2001DNB (GASTRO), Medical Gastroenterologist
Enrolled

93 students enrolled
Price

Free
Price

Free
Instructor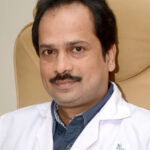 Dr Sushant Kumar Sethi
MBBS, SCB Medical College, Cuttack.1996MD (MEDICINE) SCB MEDICAL COLLEGE, CUTTACK2001DNB (GASTRO), Medical Gastroenterologist
4/5
Training in EUS and ERCP at Asian Institute of Gastroenterology, Hyderabad under Dr. Nageswar Reddy

Last Updated 12/2020
Copyright 2021 Dosily.com