Home
>
Acetabular Fractures Management – An Evidence Based Case Series

Free

Free
Acetabular Fractures Management – An Evidence Based Case Series
Enrolled

176 students enrolled
Price

Free
Price

Free
Enrolled

176 students enrolled
Key concepts covered include:
By the end of the course, you will learn:
Case of Acetabular fractures
Diagnosis and management
Challenges faced during management
What you'll learn
Acetabular fractures are more common in the elderly due to some or other reasons like impaired gait, neurological disorders, etc. read more »»
Increased involvement of the anterior column, quadrilateral plate comminution, and medialization of the femoral head, and marginal impaction differ from those noted among a younger cohort. Low prognostic factors for open reduction and internal fixation (ORIF) are posterior wall comminution and the acetabulum's marginal impaction. The conversion rate to total hip arthroplasty following formal ORIF has been reported to be 22% at a mean of twenty-nine months. Total hip replacement after an acetabular fracture generally yields good clinical results; however, it must be combined with proper stable fracture fixation in the acute setting. Learn more about Acetabular fracture management in this course designed by Medvarsity and Dosily.
Who Should Attend?
General practitioners
Primary care physicians
Undergraduate medical students (Interns)
Postgraduate students in medicine
Nurses
Life science graduates
AYUSH students
People interested in exploring new technologies in Medicine
Instructor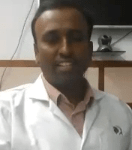 Dr. G. S. Asati
Senior Consultant, Orthopedics, Apollo Hospital, Bilaspur
4/5
Senior Consultant, Orthopedics, Apollo Hospital, Bilaspur
Home
>
Acetabular Fractures Management – An Evidence Based Case Series
Acetabular Fractures Management – An Evidence Based Case Series
Enrolled

176 students enrolled
Price

Free
Price

Free
Instructor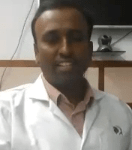 Dr. G. S. Asati
Senior Consultant, Orthopedics, Apollo Hospital, Bilaspur
4/5
Senior Consultant, Orthopedics, Apollo Hospital, Bilaspur

Last Updated 12/2020
Copyright 2021 Dosily.com