Home
>
Cardiac Diseases – An Approach To Unpredictable Diagnosis

Free

Free
Cardiac Diseases – An Approach To Unpredictable Diagnosis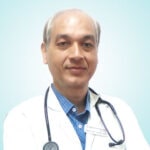 Dr. S. K. Agarwal
MBBS, MD – General Medicine, Internal Medicine, Senior Consultant in Medicine (Cardiology and Diabetes)
Enrolled

732 students enrolled
Price

Free
Price

Free
Enrolled

732 students enrolled
Key concepts covered include:
By the end of the course, you will learn:
Cases of cardiovascular diseases
Diagnosis and management
Challenges faced during management
What you'll learn
Cardiovascular diseases (CVDs) are the leading cause of mortality in the world. A quarter of all mortality is attributable to cardiovascular diseases. read more »»
Ischemic heart disease and stroke are the predominant etiologies and are responsible for >80% of CVD deaths. Cardiac diseases can be well managed and diagnosed with proper investigations and examinations. Unpredictable diagnosis can lead to complications in cardiac diseases and finally death. This presentation focuses on the case of cardiac diseases. Learn more about Cardiac diseases- A unpredictable diagnosis in this course designed by Medvarsity and Dosily.
Who Should Attend?
Budding Cardiologists
General practitioners
Primary care physicians
Undergraduate medical students (Interns)
Postgraduate students in medicine
Nurses
Life science graduates
AYUSH students
People interested in exploring new technologies in Medicine
Instructor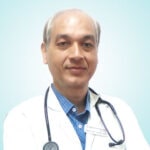 Dr. S. K. Agarwal
MBBS, MD – General Medicine, Internal Medicine, Senior Consultant in Medicine (Cardiology and Diabetes)
4/5
MBBS, MD – General Medicine, Internal Medicine, Senior Consultant in Medicine (Cardiology and Diabetes)
Home
>
Cardiac Diseases – An Approach To Unpredictable Diagnosis
Cardiac Diseases – An Approach To Unpredictable Diagnosis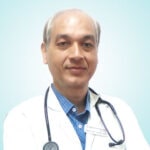 Dr. S. K. Agarwal
MBBS, MD – General Medicine, Internal Medicine, Senior Consultant in Medicine (Cardiology and Diabetes)
Enrolled

732 students enrolled
Price

Free
Price

Free
Instructor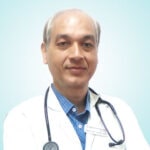 Dr. S. K. Agarwal
MBBS, MD – General Medicine, Internal Medicine, Senior Consultant in Medicine (Cardiology and Diabetes)
4/5
MBBS, MD – General Medicine, Internal Medicine, Senior Consultant in Medicine (Cardiology and Diabetes)

Last Updated 01/2021
Copyright 2021 Dosily.com