Home
>
Extracorporeal CO2 Removal – For Severe ARDS Patient

Free

Free
Extracorporeal CO2 Removal – For Severe ARDS Patient
Enrolled

109 students enrolled
Price

Free
Price

Free
Enrolled

109 students enrolled
Key concepts covered include:
By the end of the course, you will learn:
A case of severe ARDS
Management options
Extracorporeal CO2 removal concept and how it helped for early recovery of the patient
What you'll learn
Acute respiratory distress syndrome is a severe life-threatening condition characterized by severe hypoxemia. This may be due to pulmonary gas exchange failure and was first recognized in the 1960s by Ashbaugh et al. read more »»
It is undergoing intensive research in the past few decades to understand its pathogenesis and therapies since its first description. Current therapies include Extracorporeal membrane oxygenation, which is an advanced circulatory and ventilatory support system and is used to salvage patients with refractory hypoxemia when the conventional treatment fails. The extracorporeal carbon dioxide removal concept is also used in ARDS patients as an integrated tool with conventional ventilation and plays a role in adjusting respiratory acidosis. Learn more in this expert speaker presentation Designed by Medvarsity and Dosily.
Who should attend?
Budding pulmonologists
General practitioners
Primary care physicians
Undergraduate medical students (Interns)
Postgraduate students in medicine
Nurses
Life science graduates
AYUSH graduates
People interested in exploring new technologies in Medicine
Instructor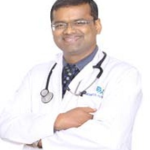 Consultant, Critical Care Medicine, Apollo Hospital
Hyderabad
Home
>
Extracorporeal CO2 Removal – For Severe ARDS Patient
Extracorporeal CO2 Removal – For Severe ARDS Patient
Enrolled

109 students enrolled
Price

Free
Price

Free
Instructor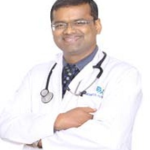 Consultant, Critical Care Medicine, Apollo Hospital
Hyderabad

Last Updated 12/2020
Other Top Rated Courses by Dr. Niranjan Panigrahi
Copyright 2021 Dosily.com