Home
>
Management of Ventilator Acquired Pneumonia

Free

Free
Management of Ventilator Acquired Pneumonia
Enrolled

549 students enrolled
Price

Free
Price

Free
Enrolled

549 students enrolled

Sample Certificate
Key concepts covered include:
An overview of
Risk factors associated with VAP
Diagnosis of VAP with the help of different cultures and techniques
Identifying the level of infection
Management
What you'll learn
Every year about 5 million patients are admitted to the intensive care unit (ICU) in India and assisted by a mechanical ventilator. A mechanical ventilator is the most often required equipment in the ICU and emergency department, which provides respiratory support to ill patients. There are various complications associated with a mechanical ventilator, out of which the most common complication includes system-related complications, ventilator related complications, and ventilator acquired pneumonia (VAP). read more »»
It is important to prevent or reduce the potential complications of Mechanical Ventilation in the patients. Some of them may be related temporally and are not due to mechanical ventilation, but many are a direct result of positive-pressure ventilation. Ventilator Acquired Pneumonia is nosocomial pneumonia occurring in patients who are mechanically ventilated for more than 48 hours.The incidence of VAP increases to 10-30% after 48-72 hours of timeframe. Depending on the causative organism and individual comorbidities, mortality rates can range from 25-70%. Almost about 60% of VAP involve gram-negative bacilli of Pseudomonas aeruginosa and Acinetobacter spp and 20% of the cases are associated with gram-positive Staphylococcus aureus. Timely administration of antibiotic therapy is a priority with treatment, as mortality increases with delay (if not given within 24hours of diagnosis).
Obtain endotracheal secretions from bronchoalveolar lavage (BAL) to confirm causative organism and treat with antibiotics. It is very important to prevent pneumonia in patients who are mechanical ventilator as it is one of the serious infection. It is also important to manage patients who are suffering from ventilator-associated pneumonia. All the critical care physicians and doctors working in the emergency department should know the complete regime for the prevention and management of ventilator-associated pneumonia.
By the end of this course, you will be able to understand the risk factors associated with VAP, learn the diagnosis of VAP with the help of different cultures and techniques for identifying the level of infection and provide management to the patients suffering from VAP.
Who should attend?
All Healthcare personnel, such as
Physicians
Dentists
Nurses
Paramedical Staff
Pharmacists and Physicians practicing Alternative Medicine (AYUSH)
Respiratory therapists
Instructor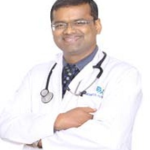 Consultant, Critical Care Medicine, Apollo Hospital
Hyderabad
Home
>
Management of Ventilator Acquired Pneumonia
Management of Ventilator Acquired Pneumonia
Enrolled

549 students enrolled
Price

Free
Price

Free
Instructor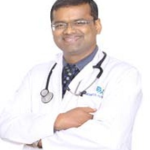 Consultant, Critical Care Medicine, Apollo Hospital
Hyderabad
Certificate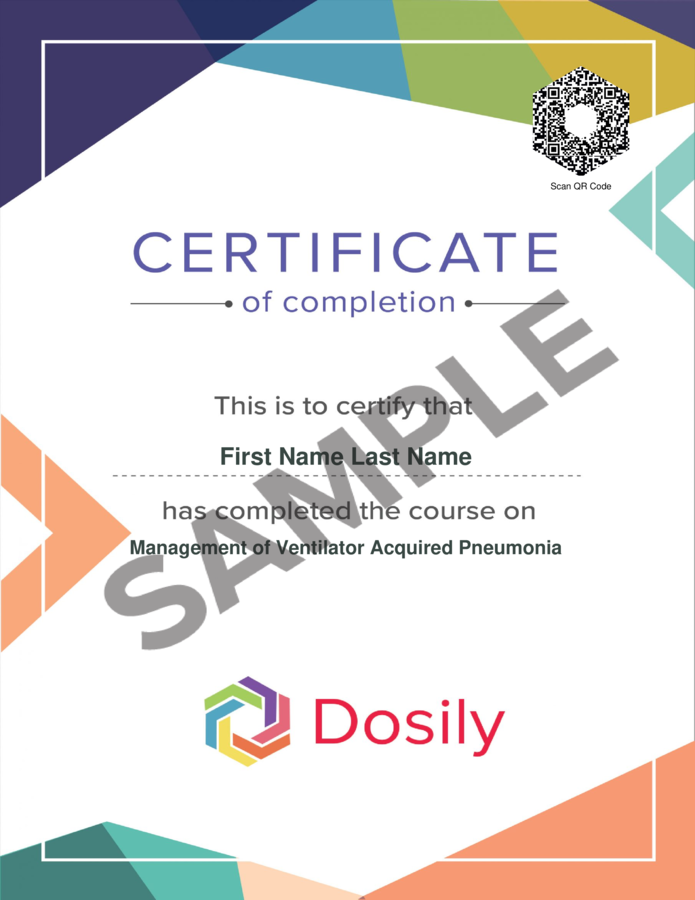 Last Updated 01/2022
Other Top Rated Courses by Dr. Niranjan Panigrahi
Copyright 2021 Dosily.com