Management of Gestational Diabetes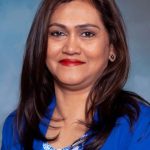 Dr. Nuzhat Chalisa
Director, Endocrinology, and Diabetes Education, Morris Health Care Center.
President, Kisat Diabetes Foundation (KDF) Communications
Director, Clinical Centers & Programs Interest Group Leadership Team Member, American Diabetes Association (ADA)
Price

Free
Price

Free
Home
>
Management of Gestational Diabetes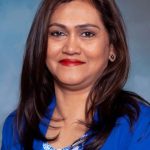 What you'll learn
With the dramatic increase in the prevalence of obesity in women of childbearing age, there is a consequent increase in the clinical complications that arise due to Gestational Diabetes Mellitus (GDM), and this online GDM course covers all the aspects of the condition and its management, which will enable doctors and nurses to provide treatment with better outcomes.read more »»
Gestational diabetes is a condition associated with neonatal and adverse outcomes, and it's important to maintain adequate blood glucose levels in GDM in order to reduce morbidity for both – the mother and the baby. Additionally, gestational diabetes is also associated with the glucose intolerance during the second or third trimester of pregnancy where it is not due to the pre-existing diabetes mellitus (type 1 or type 2). However, the diagnosis of GDM could be a risk factor for type 2 diabetes mellitus in the later life of the patient.
This gestational diabetes course comprises comprehensive coverage on all the risk factors associated with GDM. There are a lot of controversies that surround the diagnosis and management of gestational diabetes, and especially when there is a necessity to provide importance to clarity and consensus. As per the newly proposed criteria, a significant number of women will be diagnosed as having GDM leading to new therapeutic challenges to avoid foetal and maternal complications regarding hyperglycemia and gestational diabetes as well. The online gestational diabetes course for nurses and doctors contains all the newly proposed criteria that a healthcare professional should know in order to devise a treatment program for the patient.
In addition to the aforementioned challenges, there is a lack of uniform strategies for screening & diagnosing gestational diabetes globally. Therefore, it's important to standardize the screening and diagnostic criteria for GDM, and this online gestational diabetes education class throws light on the basics of screening and diagnosing, thereby helping healthcare professionals in dealing with the most common issue that they face while managing DGM patients. With the rising concern pertaining to gestational diabetes, this gestational diabetes education program focuses on the management of this condition.
The online gestational diabetes course provides insights on how doctors and nurses can manage the impact of gestational diabetes in patients and reduce future complications. Who Should Attend? Obstetricians & amp; Gynecologists, General Practitioners/Primary care, Physicians, Medicine Graduates/Interns, Postgraduates What will you learn? Gain a broader understanding of the pathophysiology of gestational diabetes Know how and when to perform screening for gestational diabetes Gain knowledge of the basic principles of GDM along with the lifestyle modifications Pharmacological management of gestational diabetes A comprehensive overview of complications & risk involvement during the management of GDM
Key concepts covered include:
An overview on
Understand the pathophysiology of gestational diabetes
When to perform screening of gestational diabetes
Basic principles of management of gestational diabetes including lifestyle modifications
Pharmacological management
Complications 6.Risk involvement and management
Instructor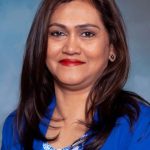 Dr. Nuzhat Chalisa
Director, Endocrinology, and Diabetes Education, Morris Health Care Center.
President, Kisat Diabetes Foundation (KDF) Communications
Director, Clinical Centers & Programs Interest Group Leadership Team Member, American Diabetes Association (ADA)
4/5
She is also a Communications Director, Clinical Centers & Programs interest group Leadership Team a the American Diabetes Association. At present she is a Vice president and board member for Human Development foundation,Chicago network.She received a recognition award as a keynote speaker at the 3rd International diabetes conference, Las Vegas USA.She is a member of American association of clinical endocrinologists.
Other Top Rated Courses by Dr. Nuzhat Chalisa