Home
>
NIPHS – Nesidioblastosis and its Management

Free

Free
NIPHS – Nesidioblastosis and its Management
Enrolled

81 students enrolled
Price

Free
Price

Free
Enrolled

81 students enrolled
Key concepts covered include:
By the end of the course, you will learn:
A rare case of persistent Hypoglycemia
Case Vignette
Learning lessons
What you'll learn
Nesidioblastosis is a rare cause of endogenous hyperinsulinemic hypoglycemia in adults, and diagnosis is often challenging. Therapeutic options are scarce. read more »»
Nesidioblastosis is a condition with diffuse hyperplasia of the pancreatic islets. Only 0.5% to 5.0% of the cases with hyperinsulinemic hypoglycemia can be attributed to noninsulinoma pancreatogenous hypoglycemia syndrome (NIPHS) and is the most important differential diagnosis of insulinoma in the adult. Do you know that people who have undergone bariatric surgery are more prone? Learn more about this rare case in this expert speaker case presentation from the Apollo group of hospitals.
Who should attend?
General practitioners
Primary care physicians
Undergraduate medical students (Interns)
Postgraduate students in medicine
Nurses
Life science graduates
AYUSH graduates
People interested in exploring new technologies in Medicine
Instructor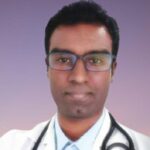 Department of General Medicine, Apollo Hospitals, Greams Road, Chennai
Home
>
NIPHS – Nesidioblastosis and its Management
NIPHS – Nesidioblastosis and its Management
Enrolled

81 students enrolled
Price

Free
Price

Free
Instructor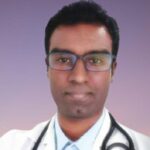 Department of General Medicine, Apollo Hospitals, Greams Road, Chennai

Last Updated 12/2020
Copyright 2021 Dosily.com