Home
>
Large Endobronchial Foreign Body Removal

Free

Free
Large Endobronchial Foreign Body Removal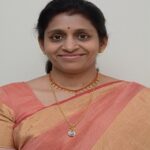 Enrolled

95 students enrolled
Price

Free
Price

Free
Enrolled

95 students enrolled
Key concepts covered include:
By the end of the course, you will learn:
Foreign body aspiration
A rare case of foreign metallic body aspiration and its management
What you'll learn
Foreign body aspiration is a global health problem that often results in life-threatening complications. More than 2/3 rd's of foreign body aspirations occur in adults and children. Organic materials such as nuts, seeds, foreign metallic bodies, and bones are most commonly aspirated. read more »»
There is a wide range of clinical presentations, and often there is no reliable witness to supply the clinical history, especially in children. Maintaining a high index of suspicion is necessary for the diagnosis. When the diagnosis is delayed, complications of a retained foreign body such as pneumonia, lung abscess, recurrent hemoptysis, and bronchiectasis may necessitate a surgical resection. Learn more about a case of metallic body aspiration in this course and its management.
Who Should attend?
General practitioners
Primary care physicians
Undergraduate medical students (Interns)
Postgraduate students in medicine
Nurses
Life science graduates
AYUSH graduates
People interested in exploring new technologies in Medicine
Instructor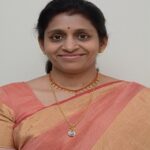 Sep 2014 to May 2016 – Dr. D .Y. Patil School of Medicine, Nerul, Navi Mumbai – Professor and Head of Department, Pulmonary medicine. Apr 2013 to May 2016 – Dr. D .Y. Patil School of Medicine, Nerul, Navi Mumbai – Professor, Pulmonary Medicine. Nov 2007 to April 2013 – Dr. D .Y. Patil School of Medicine, Nerul, Navi Mumbai – Associate Professor, Pulmonary Medicine. January 2001 to Nov 2006 – Dr. D .Y. Patil School of Medicine, Nerul, Navi Mumbai – Associate Professor, Pulmonary Medicine. Nov 1999 to April 2000 – Hinduja Hospital, Mumbai – Intensive care clinical assistant
Home
>
Large Endobronchial Foreign Body Removal
Large Endobronchial Foreign Body Removal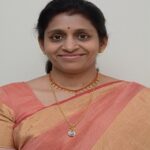 Enrolled

95 students enrolled
Price

Free
Price

Free
Instructor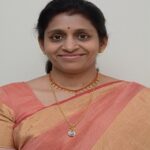 Sep 2014 to May 2016 – Dr. D .Y. Patil School of Medicine, Nerul, Navi Mumbai – Professor and Head of Department, Pulmonary medicine. Apr 2013 to May 2016 – Dr. D .Y. Patil School of Medicine, Nerul, Navi Mumbai – Professor, Pulmonary Medicine. Nov 2007 to April 2013 – Dr. D .Y. Patil School of Medicine, Nerul, Navi Mumbai – Associate Professor, Pulmonary Medicine. January 2001 to Nov 2006 – Dr. D .Y. Patil School of Medicine, Nerul, Navi Mumbai – Associate Professor, Pulmonary Medicine. Nov 1999 to April 2000 – Hinduja Hospital, Mumbai – Intensive care clinical assistant

Last Updated 12/2020
Copyright 2021 Dosily.com