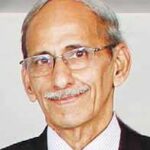 What you'll learn
The emergency department, as the name suggests, receives all medical emergencies and disasters. It is here that the patient is labeled as triage 1, 2, or 3 depending on the condition and need for attention. The first on-stage arrival at the emergency department is an assessment by the hospital triage nurse. She evaluates the patient's condition and determines the priority of admission to the emergency department and for treatment. read more »»
Key concepts covered include:
An overview of
Structure of the Emergency Department
Issues faced in a basic Emergency Department
Ways to increase patient satisfaction
Instructor
He is a doctor with a post-graduation in hospital administration from Medvarsity. He has served in the army medical corps as Lt. Colonel and retired after 25 years of distinguished service. He is a Guest faculty at the University of Hyderabad/ ASCI for MBA courses and advisor to Adviser to IIHMR, Bangalore. He has published several articles in indexed journals, magazines, and newspapers. He has been adjudged BEST HOSPITAL ADMINISTRATOR OF THE YEAR 2015. Honored by Chairman, Parliamentary standing committee on Health at DELHI.
He is also the lead auditor, QMS ISO 9001-2015, certified Examiner IMCRB National Quality Award Malcolm Baldridge model, Six Sigma certified, and QMS Consultant- KPMG India.
Other Top Rated Courses by Dr. Kamalakar