Sample Certificate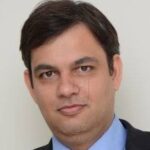 What you'll learn
Although a severely injured patient is ideally transferred to a designated trauma center, immediate surgical and other interventions require anesthesia for the procedures to be performed. The Anaesthetic plan for critically injured or trauma patients is different from a normal patient undergoing the surgical procedure. read more »»
Key concepts covered include:
By the end of the course, you will be able to understand
Indications of anesthesia in the trauma patient
What is the Definitive airway?
Steps in endotracheal intubation
LEMON principle and a lot more
Instructor
I undertook higher specialist training in Wessex, a region renowned for imparting high-quality training and experience in Emergency Medicine. During my rotation, I worked at a mixture of University & district general hospitals. Along with achieving the broad spectrum of competencies and skills under expert guidance. I also completed the FCEM examination conducted by the College of Emergency Medicine. read more »»
With the responsibility of coordinating the M&M meetings and running the doctor rota, I acquired key leadership and communication skills which are essential to be successful as a Lead Clinician. Major Trauma Centre, Southampton General Hospital, UK – as the Trauma Lead, my responsibilities include ensuring the continuing education of all staff working in ED as well as making regular changes to the operational structure to incorporate the latest updates. I represented the department on the Trust's Working group whose mandate is to consider the current trauma service delivery, impact on trauma workforce, education, and training; to identify areas to be improved in planning a comprehensive trust-wide trauma service. My role as the Clinical Governance lead is to work as a part of the Trust's commitment to maintain and continually improve the quality of trauma care which involves a review of cases, setting up protocols, and publishing guidelines.