Sample Certificate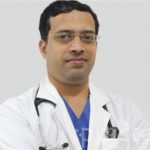 What you'll learn
Chest pain is defined as the acute onset of pain, tightness, or pressure in the anterior thorax region between the suprasternal notch, the xiphoid process, and both midaxillary lines. Chest pain is one of the common symptoms of various cardiac and non-cardiac diseases that rushes the patients to the physician's office and emergency department. Cardiac cause of chest pain is 20%, only 5.5% of cases come under life-threatening cause and half of the patients are misdiagnosed to have a non-cardiac aetiology.read more »»
Key concepts covered include:
This expert talk has
Case study format of explaining the different scenarios related to chest pain
Management in these scenarios
Instructor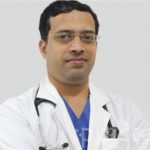 Dr. Kumar Narayanan is a senior cardiologist and electrophysiologist with in-depth experience over the past 12 years in the field of cardiology and heart rhythm disorders. He has trained in world-renowned institutes, including the Christian Medical College (CMC), Vellore, India as well as Cedars-Sinai Medical Center, USA. He is a keen academician and researcher who has authored close to 100 peer-reviewed scientific papers and two book chapters in cardiology. He is a visiting scientist at the European Georges Pompidou Hospital in Paris. He is actively involved in teaching and mentoring medical students, residents, and postgraduates in Internal Medicine and Cardiology.
Other Top Rated Courses by Dr. Kumar Narayanan