Sample Certificate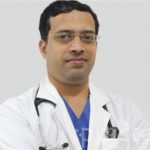 What you'll learn
A bradyarrhythmia is a disturbance in the heart rhythm, which is characterized by an abnormally slow heart rate, usually less than 60 beats per minute. However, a slow heart rate itself is not necessarily a pathologic condition. For instance, low heart rates may normally be seen during sleep. Moreover, the normal adult resting heart rate can range as low as 45beats per minute.read more »»
Key concepts covered include:
An overview of
Basics of bradycardia
Causes of Bradyarrhythmia
Classification of bradyarrhythmia
ECG characteristics for different types of bradyarrhythmias.
Instructor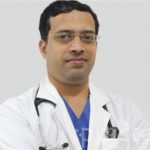 Dr. Kumar Narayanan is a senior cardiologist and electrophysiologist with in-depth experience over the past 12 years in the field of cardiology and heart rhythm disorders. He has trained in world-renowned institutes, including the Christian Medical College (CMC), Vellore, India as well as Cedars-Sinai Medical Center, USA. He is a keen academician and researcher who has authored close to 100 peer-reviewed scientific papers and two book chapters in cardiology. He is a visiting scientist at the European Georges Pompidou Hospital in Paris. He is actively involved in teaching and mentoring medical students, residents, and postgraduates in Internal Medicine and Cardiology.
Other Top Rated Courses by Dr. Kumar Narayanan