Home
>
The Enigma of Mycobacterium

Free

Free
The Enigma of Mycobacterium
Enrolled

61 students enrolled
Price

Free
Price

Free
Enrolled

61 students enrolled
Key concepts covered include:
By the end of the course, you will learn:
Mycobacterium species and its pathology
A rare case of Mycobacterium infection
A systematic approach in the management of that case.
What you'll learn
The causal organism of tuberculosis, Mycobacterium tuberculosis (Mtb), is a very successful pathogen and slow-growing. Nonreplicating persistence (NRP) is one characteristic of Mycobacterium and leads to reflection of growth arrest. read more »»
It is a major etiology for the development of chronic TB infections and drug resistance. Do you know that this organism adapts to the changing physiology of the host, which allows it to persist in a human macrophage? Molecular understanding of the host-pathogen interactions and pathophysiology is imperative to address the complex nature of mycobacterium infection, the global scourge. Learn more about this case in this expert speaker presentation designed by Medvarsity and Dosily.
Who Should Attend?
General practitioners
Primary care physicians
Undergraduate medical students (Interns)
Postgraduate students in medicine
Nurses
Life science graduates
AYUSH students
Students interested in Biological sciences
Instructor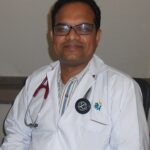 Dr. Amitav Mohanty
MBBS, MD, Certificate Course in Infectious Diseases & General Physician
4/5
Sr. Consultant Medicine at Apollo Hospitals, Bhubaneswar, Since 6th March-2017:
Sunshine Hospitals, Bhubaneswar-January 2016 to February-2017
Apollo Hospitals, Bhubaneswar-2010- 2015
Sparsh Hospital, Bhubaneswar-2008-2010
Kar Clinic, Bhubaneswar-2005-2009
Kalinga Hospital, Bhubaneswar-2001-2004
Usthi Hospital, Bhubaneswar-2001-2010
Apollo Hospitals Delhi-1996-2000
Home
>
The Enigma of Mycobacterium
The Enigma of Mycobacterium
Enrolled

61 students enrolled
Price

Free
Price

Free
Instructor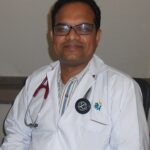 Dr. Amitav Mohanty
MBBS, MD, Certificate Course in Infectious Diseases & General Physician
4/5
Sr. Consultant Medicine at Apollo Hospitals, Bhubaneswar, Since 6th March-2017:
Sunshine Hospitals, Bhubaneswar-January 2016 to February-2017
Apollo Hospitals, Bhubaneswar-2010- 2015
Sparsh Hospital, Bhubaneswar-2008-2010
Kar Clinic, Bhubaneswar-2005-2009
Kalinga Hospital, Bhubaneswar-2001-2004
Usthi Hospital, Bhubaneswar-2001-2010
Apollo Hospitals Delhi-1996-2000

Last Updated 12/2020
Copyright 2021 Dosily.com