Event Based Sports Nutrition
Price

₹

499
Price

₹

499
Home
>
Event Based Sports Nutrition
Sample Certificate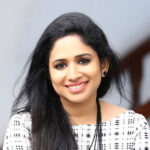 What you'll learn
A strong foundation and nutritional requirements, in addition to periodic training and physical exercise, are essential for athlete development. Nutrition usually makes a small but potentially valuable contribution to the successful performance of an athlete. read more »»
Evidence-based sports nutrition is the foundation for athlete success. It consists of superior nutrition given to athletes which focus on the type, quantity of fluids, and food taken by an athlete. It has a well-designed nutrition plan formulated by a dietician or nutritionist that allows active adults and athletes to perform at their best. An evidence-based framework for sports nutrition is essential and provides an unbiased and objective view on nutrition. Learn more about evidence-based sports nutrition in this course designed by Medvarsity and Dosily.
Who Should Attend?
Nutritionists
Dieticians
General Practitioners
Primary Care Physicians
Undergraduate Medical Students (Interns)
Postgraduate Students in Medicine
Nurses
Life Science Graduates
Ayush Students
Students Interested in Biological Sciences
Athletes
Key concepts covered include:
"By the end of the course, you will be able to understand
Diet-related to specific sport or event
What is an anaerobic sport or aerobic sport?
The time-based requirement for aerobic and anaerobic events and a lot more"
Instructor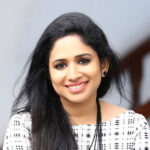 Shiny Chandran MSc, Grad Dip Sports Nutr (Intl Olympic Committee), Accredited Sports Dietitian – Sports Dietitians Australia, Level 2 Kinanthropometrist – ISAK, New Zealand, Consultant Sports Nutritionist – Hande Medical Centre, Lecturer in Sports Nutrition – Sri Ramachandra University has joined our panel of consultants at Hande Medical Centre She is the first Olympic Council certified Sports Nutritionist in India who specializes in sport, preventive nutrition, and weight management.
Other Top Rated Courses by Dr. Shiny Chandran