Home
>
Management of the Patient On Chronic Steroid Therapy

₹

799

₹

799
Management of the Patient On Chronic Steroid Therapy
Enrolled

61 students enrolled
Price

₹

799
Price

₹

799
Enrolled

61 students enrolled

Sample Certificate
Key concepts covered include:
An overview of
Basics of chronic steroid therapy
Treatment regime
Guidelines which are to be followed to control hypo adrenal crisis
What you'll learn
There is one condition which is especially managed in patients who are on chronic steroid therapy which include Hypo adrenal Crisis. Aldosterone and cortisol are life-sustaining; deficiency of either can result in hypo adrenal crisis. Hypo adrenal crisis can occur as an acute event in individuals without a prior history of adrenal disorders. Patients treated with glucocorticoids have a heightened risk for inadequate cortisol response to stress.read more »»
Diagnosis of cortisol deficiency can be difficult; conditions that contribute to ICU admission (e.g., sepsis, acute respiratory failure) might interfere with traditional tests of adrenal function. The uncertainty in the biochemical diagnosis of adrenal hypofunction invokes the use of clinical judgment in starting therapy. Recent studies indicate that varied disease in ICU patients does not allow a unified algorithm of treatment. As excess cortisol shows side effects and exacerbates illness, it is necessary to have clear knowledge about regulation & actions of aldosterone and cortisol along with the diagnostic tests of adrenal insufficiency, effectiveness, and safe use of glucocorticoids in critical care patients. This course on management of a patient on chronic steroid therapy helps you to understand the treatment regime and the guidelines which are to be followed to control hypo adrenal crisis.
Who Should Attend?
All Healthcare personnel, such as
Physicians
Dentists
Nurses
Paramedical Staff
Pharmacists
Physicians practising Alternative Medicine (AYUSH)
Instructor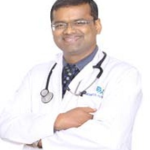 Consultant, Critical Care Medicine, Apollo Hospital
Hyderabad

Home
>
Management of the Patient On Chronic Steroid Therapy
Management of the Patient On Chronic Steroid Therapy
Enrolled

61 students enrolled
Price

₹

799
Price

₹

799
Instructor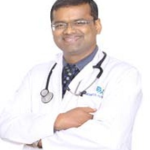 Consultant, Critical Care Medicine, Apollo Hospital
Hyderabad
Certificate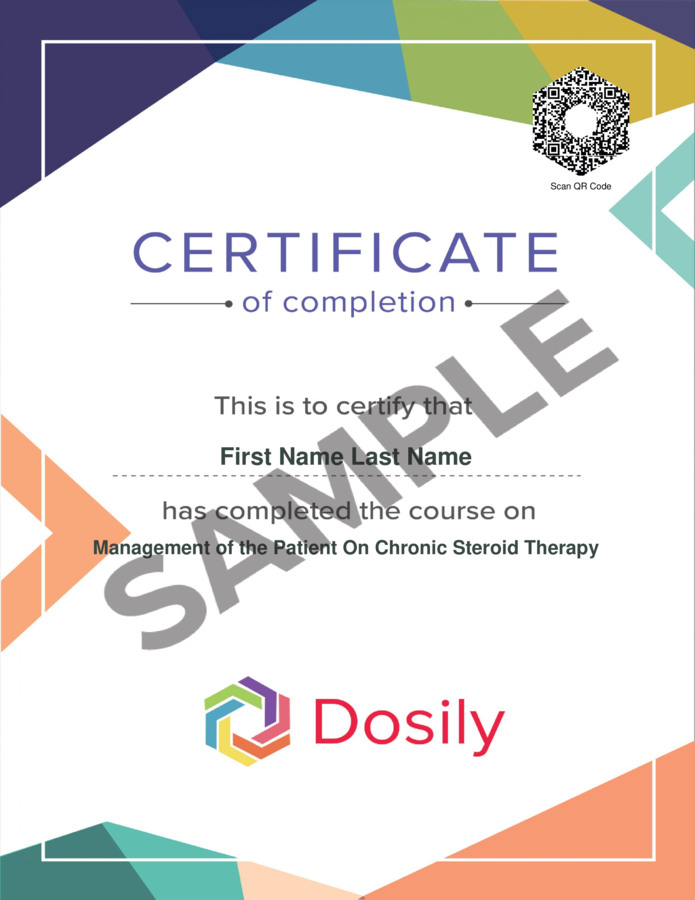 Last Updated 04/2021
Other Top Rated Courses by Dr. Niranjan Panigrahi
Copyright 2021 Dosily.com