Home
>
An Approach To Febrile Illness With Pancytopenia

Free

Free
An Approach To Febrile Illness With Pancytopenia
Enrolled

66 students enrolled
Price

Free
Price

Free
Enrolled

66 students enrolled
Key concepts covered include:
By the end of the course, you will learn:
A case presentation on pancytopenia
How to deal with the case?
Investigations required for diagnosing Pancytopenia
What you'll learn
Pancytopenia is a relatively common hematological entity encountered in clinical practice featured with unexplained anemia, febrile illness, and a tendency to bleed. read more »»
It is a striking feature of many severe and life-threatening illnesses, ranging from simple drug-induced bone marrow hypoplasia, megaloblastic anemia to fatal bone marrow aplasia and leukemias. The severity and the underlying pathology of pancytopenia determine the management and prognosis. Thus, identification of the correct cause will help in implementing appropriate therapy. Do you know how to diagnose a case with pancytopenia and what investigations are to be done? Learn how to diagnose a case of febrile illness with pancytopenia in this expert speaker course designed by Medvarsity and Dosily.
Who Should Attend?
General practitioners
Primary care physicians
Undergraduate medical students (Interns)
Postgraduate students in medicine
Nurses
Life science graduates
AYUSH students
Students interested in Biological sciences
Instructor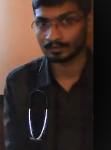 DNB General Medicine Resident, Jehangir Hospital, Pune
Home
>
An Approach To Febrile Illness With Pancytopenia
An Approach To Febrile Illness With Pancytopenia
Enrolled

66 students enrolled
Price

Free
Price

Free
Instructor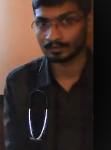 DNB General Medicine Resident, Jehangir Hospital, Pune

Last Updated 01/2021
Copyright 2021 Dosily.com