Home
>
Pathophysiology of Sleep Disorder Breathing

Free

Free
Pathophysiology of Sleep Disorder Breathing
M
— Mental Health and Psychiatry
Enrolled

125 students enrolled
Price

Free
Price

Free
Enrolled

125 students enrolled
Key concepts covered include:
By the end of the course, you will learn:
Sleep disorders
Obstructive sleep apnoea
Pathophysiology and effect of sleep on ventilation
What you'll learn
Sleep disorders are becoming a more prevalent and common cause for these disorders, including obstructive sleep apnea syndrome (OSAS) and many psychiatric conditions. read more »»
Chief complaints include insomnia, cognitive dysfunction, and depressive symptoms related to both disease states. It is essential to recognize the signs and symptoms of sleeping disorders, namely excessive daytime sleepiness, snoring, and witnessed apneas. Recognition of the existence of sleeping disorders, prompt referral to a sleep specialist, and ultimately treatment of an underlying sleep disorder can alleviate symptoms of psychiatric disease. The prompt recognition of the signs and symptoms of OSAS should trigger a referral to a sleep disorders specialist so psychiatric care can be enhanced by treatment of an underlying sleep disorder. Learn more about sleeping disorders breathing in this course designed by Medvarsity and Dosily.
Who Should Attend?
General practitioners
Primary care physicians
Undergraduate medical students (Interns)
Postgraduate students in medicine
Nurses
Life science graduates
AYUSH students
Students interested in Biological sciences
Instructor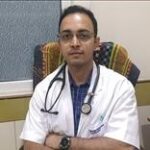 Dr. Kripesh Ranjan Sarmah, Consultant Pulmonologist & Sleep Specialist In Guwahati, Assam, North-East Region Of India. Here Respiratory Medicine In Growing Stage, MBBS from Guwahati University, 2005, Done Md In Pulmonary Medicine From Vallabhbhai Patel Chest Institute, Delhi In 2009, Dnb In Respiratory Medicine In 2011 And Certified Indian Board Of Sleep Medicine in 2013, Have Also Trained In Respiratory Critical Care. This Blog Is Started To Keep Updated And Spread Knowledge
Home
>
Pathophysiology of Sleep Disorder Breathing
Pathophysiology of Sleep Disorder Breathing
M
— Mental Health and Psychiatry
Enrolled

125 students enrolled
Price

Free
Price

Free
Instructor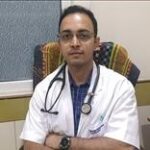 Dr. Kripesh Ranjan Sarmah, Consultant Pulmonologist & Sleep Specialist In Guwahati, Assam, North-East Region Of India. Here Respiratory Medicine In Growing Stage, MBBS from Guwahati University, 2005, Done Md In Pulmonary Medicine From Vallabhbhai Patel Chest Institute, Delhi In 2009, Dnb In Respiratory Medicine In 2011 And Certified Indian Board Of Sleep Medicine in 2013, Have Also Trained In Respiratory Critical Care. This Blog Is Started To Keep Updated And Spread Knowledge

Last Updated 12/2020
Copyright 2021 Dosily.com