Crohn's and Cancer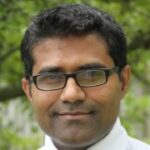 Dr. Narasimhaiah Srinivasaiah (Simha)
MB BS, MD (Academic surgery), MRCS (Eng, Ed, Glas), MRCSI (Dub), FRCS (Gen.Surg), EBSQ (European Board of Surgery – Coloproctology) Senior consultant – Colorectal Surgery (Colorectal, Peritoneal & Pelvic oncology) Laparoscopic & Robotic surgery, Honorary Senior Lecturer, Queen Mary University of London
Price

Free
Price

Free
Home
>
Crohn's and Cancer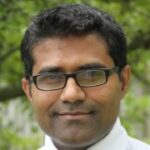 What you'll learn
Crohn's disease is chronic, affecting the intestinal mucosal in a focal, asymmetric, transmural, granulomatous inflammatory disease that involves any portion of the digestive tract from the mouth to the anus. read more »»
The risk of cancer is always there for Crohn's disease and should be diagnosed early and treated promptly. Crohn's disease is diagnosed with a combination of laboratory, endoscopic, and radiologic tests. No single test is wholly sensitive or specific for CD. This course discusses the case of Crohn's and cancer. Take this course to learn more about Crohn's and cancer designed by Medvarsity and Dosily.
Who Should Attend?
General practitioners
Primary care physicians
Undergraduate medical students (Interns)
Postgraduate students in medicine
Nurses
Life science graduates
AYUSH students
Students interested in Biological sciences
Key concepts covered include:
By the end of the course, you will learn:
Introduction to Crohn's and Cancer
Case Vignette
Learning lessons
Instructor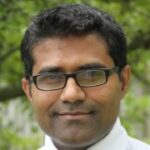 Dr. Narasimhaiah Srinivasaiah (Simha)
MB BS, MD (Academic surgery), MRCS (Eng, Ed, Glas), MRCSI (Dub), FRCS (Gen.Surg), EBSQ (European Board of Surgery – Coloproctology) Senior consultant – Colorectal Surgery (Colorectal, Peritoneal & Pelvic oncology) Laparoscopic & Robotic surgery, Honorary Senior Lecturer, Queen Mary University of London
4/5
Dr. Narasimhaiah Srinivasaiah is a Senior Consultant in the Department of Colorectal Surgery / surgical oncology for Karnataka Region at Apollo Institute of Colorectal Surgery.
He completed his MBBS from Bangalore University, Surgical memberships (MRCS) from the college or surgeons from England, Edinburgh, Glasgow, and Dublin, MD (Academic surgery) from University, FRCS from the intercollegiate board (UK), and FEBS from the European board of examinations.
Prior to joining Apollo Group, he served as a consultant general and colorectal surgeon at Princess Alexandra hospital in Essex, UK. He holds the position of honorary senior lecturer at the Queen Mary University of London.