Home
>
Medico Legal Aspects of Hospital Infection Control

₹

799

₹

799
Medico Legal Aspects of Hospital Infection Control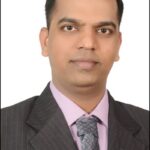 Dr. Rahul S Kamble
Head of Clinical Microbiology Lab Nodal officer- Hospital infection Control at Lilavati hospital & RC, Mumbai
H
— Healthcare Management
Enrolled

61 students enrolled
Price

₹

799
Price

₹

799
Enrolled

61 students enrolled

Sample Certificate
Key concepts covered include:
Understanding of healthcare-associated infections
Standard Infection prevention and control guidelines
Responsibilities of healthcare facilities
Nature of Patient litigations
Indian penal code sections
What you'll learn
The healthcare industry is rapidly changing due to modernization and liberalization. With the increase in consumer awareness and consequent rise in medical litigations, there is a need for every professional in the Healthcare sector to be alert and medico legally aware.read more »»
The aim of the course "Medico-legal aspects of Infection Control" is to enable the healthcare professionals especially the Infection control practitioners involved in healthcare, to understand the prevalent concepts, with a view to prevent and manage medico-legal problems related to Healthcare-associated infections.
This course will not only educate healthcare professionals especially hospital staff and make them aware of legal aspects but also help them understand medico-legal aspects of Infection control. Students having completed this course will have good opportunities to enhance their career skills and knowledge in the field of Infectious diseases control.
Who Should Attend?
All healthcare personnel especially
Hospital administrators
Infection control practitioners
Instructor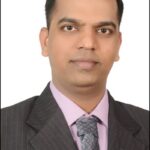 Dr. Rahul S Kamble
Head of Clinical Microbiology Lab Nodal officer- Hospital infection Control at Lilavati hospital & RC, Mumbai
4/5
Dr. Rahul S Kamble heads the Clinical Microbiology lab at Lilavati hospital & RC, Mumbai that handles 10000 samples every month across Bacteriology, Mycology, Mycobacteriology, Serology & Molecular biology. He is leading a team of 1 Associate consultant, 1 supervisor, 12 technicians & 3 Infection control nurses. He also serves as the Nodal officer of Hospital infection control committee & Active Member of Drug therapeutic committee, Quality control committee & Mortality-Morbidity committee. He also served as the Head of Microbiology lab and Infection control department of Hospital during 2015-2018 for Hinduja Healthcare Hospital. He was the Co Incharge of Blood Storage (FDA approved Medical Officer) and been an active member of the Drug therapeutic committee, Mortality-Morbidity committee & Operation Theatre committee during the same time. He has been the Member of Scientific Committee (6 member committee): Supervision over the implementation of policies in hospital as per JCI, NIAHO and ISO standards

Home
>
Medico Legal Aspects of Hospital Infection Control
Medico Legal Aspects of Hospital Infection Control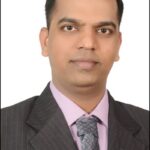 Dr. Rahul S Kamble
Head of Clinical Microbiology Lab Nodal officer- Hospital infection Control at Lilavati hospital & RC, Mumbai
H
— Healthcare Management
Enrolled

61 students enrolled
Price

₹

799
Price

₹

799
Instructor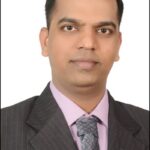 Dr. Rahul S Kamble
Head of Clinical Microbiology Lab Nodal officer- Hospital infection Control at Lilavati hospital & RC, Mumbai
4/5
Dr. Rahul S Kamble heads the Clinical Microbiology lab at Lilavati hospital & RC, Mumbai that handles 10000 samples every month across Bacteriology, Mycology, Mycobacteriology, Serology & Molecular biology. He is leading a team of 1 Associate consultant, 1 supervisor, 12 technicians & 3 Infection control nurses. He also serves as the Nodal officer of Hospital infection control committee & Active Member of Drug therapeutic committee, Quality control committee & Mortality-Morbidity committee. He also served as the Head of Microbiology lab and Infection control department of Hospital during 2015-2018 for Hinduja Healthcare Hospital. He was the Co Incharge of Blood Storage (FDA approved Medical Officer) and been an active member of the Drug therapeutic committee, Mortality-Morbidity committee & Operation Theatre committee during the same time. He has been the Member of Scientific Committee (6 member committee): Supervision over the implementation of policies in hospital as per JCI, NIAHO and ISO standards
Certificate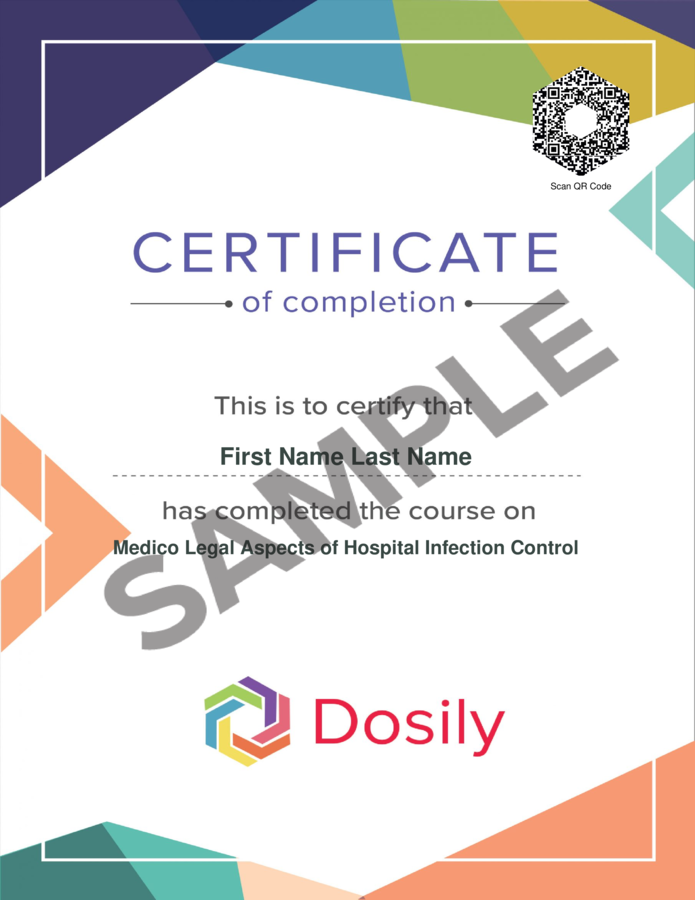 Last Updated 04/2021
Other Top Rated Courses by Dr. Rahul S Kamble
Copyright 2021 Dosily.com