Home
>
Basic Principles of Insurance

₹

499

₹

499
Basic Principles of Insurance
H
— Healthcare Management
Enrolled

63 students enrolled
Price

₹

499
Price

₹

499
Enrolled

63 students enrolled

Sample Certificate
Key concepts covered include:
An overview of
What is a contract and insurance contract
Basics of insurance
How to prevent them
Principles of insurance
What you'll learn
Insurance can be understood as a form of protection from any possible financial losses. It is a pooling of risks and spreading it over several people in exchange for a premium. The entity that provides insurance is the insurer or insurance company. The entity that buys insurance is the insured or policyholder. read more »»
The insured receives an insurance policy or a contract detailing the conditions or circumstances under which the insurer will compensate the insured. Insurance can affect society in various ways. On the one hand, it can increase fraud; however, it can help individuals prepare for catastrophes. It is based on various principles such as Indemnity, Contribution, Utmost good faith, etc. Learn all about the principles of insurance and more in this course offered by Medvarsity and Dosily.
Who should attend?
Entrepreneurs
Job seekers in the insurance management sector
Individuals aspiring to market insurance products
Students wanting to specialize in insurance
Instructor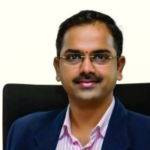 Associate Financial Planner (AFP) in "Risk Analysis and Insurance Planning" and "Retirement Planning" from the Financial Planning Standards Board of India
Life Underwriter Training Council Fellow (LUTCF) and Certified LUTCF Moderator
Associate of Insurance Institute of India (AIII)
Certified Mutual Fund Advisor
Post Graduate Diploma in Business Administration (Information Technology and Finance) from ICFAI Business School
Bachelor of Agriculture Science from ANGRAU

Home
>
Basic Principles of Insurance
Basic Principles of Insurance
H
— Healthcare Management
Enrolled

63 students enrolled
Price

₹

499
Price

₹

499
Instructor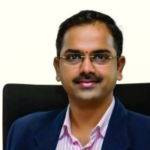 Associate Financial Planner (AFP) in "Risk Analysis and Insurance Planning" and "Retirement Planning" from the Financial Planning Standards Board of India
Life Underwriter Training Council Fellow (LUTCF) and Certified LUTCF Moderator
Associate of Insurance Institute of India (AIII)
Certified Mutual Fund Advisor
Post Graduate Diploma in Business Administration (Information Technology and Finance) from ICFAI Business School
Bachelor of Agriculture Science from ANGRAU
Certificate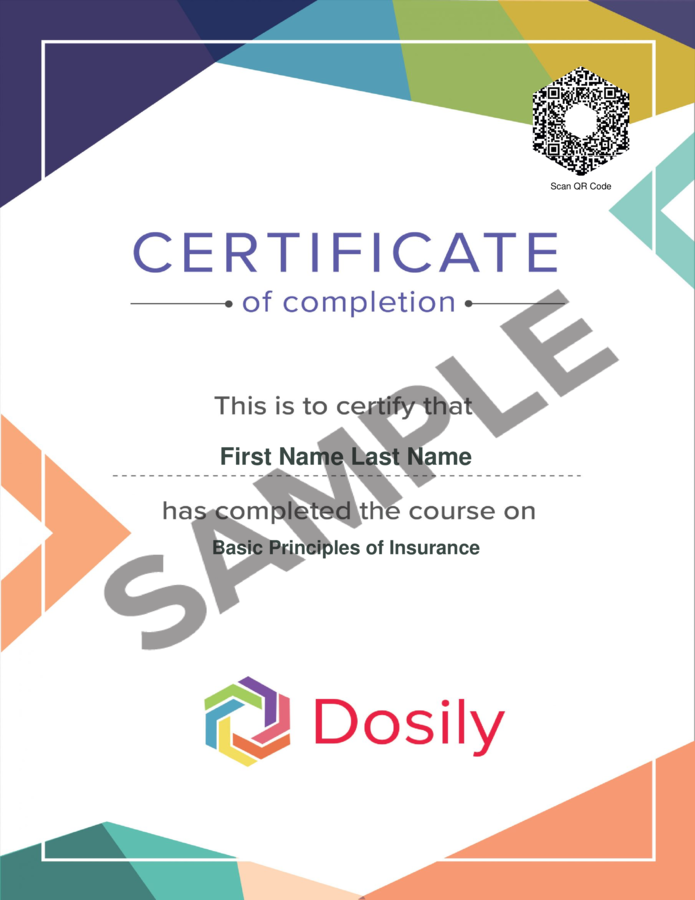 Last Updated 06/2021
Copyright 2021 Dosily.com