Home
>
Healthcare Quality Tools

₹

799

₹

799
Healthcare Quality Tools
H
— Healthcare Management
Enrolled

68 students enrolled
Price

₹

799
Price

₹

799
Enrolled

68 students enrolled

Sample Certificate
Key concepts covered include:
An overview of
Health care quality
Tools required for measuring the quality
Process flows for each tool
What you'll learn
Health care quality is the level of care and comfort provided by a health care resource in an affordable, safe, and effective manner for the patient. It ensures good quality of life, cures illness, and extends the life expectancy. This can be determined by various health quality tools which can help in the assessment and improving the quality of resources or organization. read more »»
Unless some tools are used for the measurement of health care quality, one cannot know the standards of the organization or resource. This expert speaker course helps you to understand health care quality, tools required for measuring the quality, process flows for each tool, and a lot more to upgrade your knowledge.
Who should attend?
General practitioners
Primary care physicians
Undergraduate medical students (Interns)
Postgraduate students in medicine
Nurses
Life science graduates
Physicians practicing Alternative Medicine (AYUSH)
Hospital Administrators
Instructor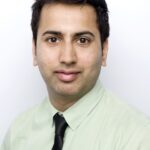 Mr. Gaurav Loria
Group Chief Quality Officer & Head Operations (Vice President) at Apollo Hospitals
4/5
Mr. Gaurav Loria is Senior Healthcare Executive & Master Black Belt (six sigma) with over 15 years of experience in hospitals, ambulatory care clinics, healthcare IT, consultancy projects, multi-site management, and with an excellent understanding of hospital processes. He works on Championed special go-to-market strategy, turnaround projects, cost efficiency, revenue generation, hospital design to launch, and quality & process improvement projects across all the departments in hospitals. He is Experienced in leading the successful completion of real-time 26 Joint Commission International and 40 National Accreditation Board for Hospitals & Healthcare Providers surveys at various hospitals. "Out of the box" thinker with excellent communication, analytical, and leadership skills. He has also successfully organised support projects to position the organisation as a top healthcare provider and also serves as the Administrator Surveyor, Joint Commission International, US

Home
>
Healthcare Quality Tools
Healthcare Quality Tools
H
— Healthcare Management
Enrolled

68 students enrolled
Price

₹

799
Price

₹

799
Instructor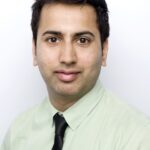 Mr. Gaurav Loria
Group Chief Quality Officer & Head Operations (Vice President) at Apollo Hospitals
4/5
Mr. Gaurav Loria is Senior Healthcare Executive & Master Black Belt (six sigma) with over 15 years of experience in hospitals, ambulatory care clinics, healthcare IT, consultancy projects, multi-site management, and with an excellent understanding of hospital processes. He works on Championed special go-to-market strategy, turnaround projects, cost efficiency, revenue generation, hospital design to launch, and quality & process improvement projects across all the departments in hospitals. He is Experienced in leading the successful completion of real-time 26 Joint Commission International and 40 National Accreditation Board for Hospitals & Healthcare Providers surveys at various hospitals. "Out of the box" thinker with excellent communication, analytical, and leadership skills. He has also successfully organised support projects to position the organisation as a top healthcare provider and also serves as the Administrator Surveyor, Joint Commission International, US
Certificate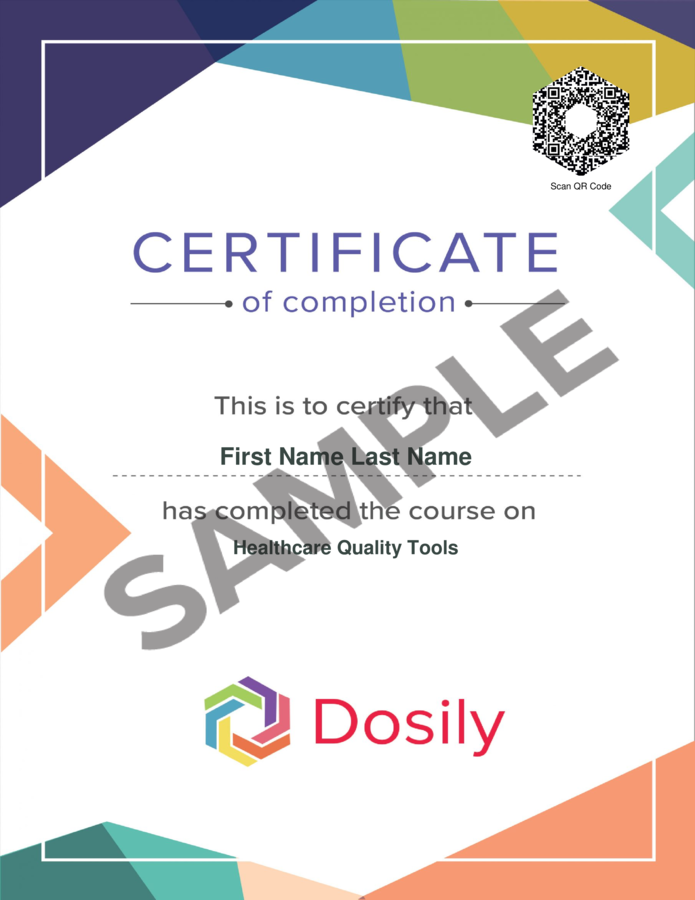 Last Updated 04/2021
Other Top Rated Courses by Mr. Gaurav Loria
Copyright 2021 Dosily.com