Lap Suturing & Knotting
O
— Obstetrics and Gynaecology
Price

₹

999
Price

₹

999
Home
>
Lap Suturing & Knotting
Sample Certificate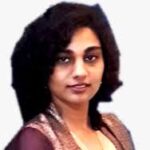 What you'll learn
This course is designed to guide the physicians and budding gynecologists in laparoscopic suturing and knotting. Residents are expected to learn advanced laparoscopic skills by the time they graduate. Laparoscopic suturing and knot tying are among the most basic, but also the most challenging, skills required of the laparoscopic surgeon. Suturing and knot tying are essential skills for surgeons, and performing these tasks laparoscopically can be a tedious, time-consuming endeavor associated with much frustration. This course teaches advanced laparoscopic techniques and provides an opportunity for the surgeon to practice outside the operating room. Learn as much as you can from this expert speaker course designed by Medvarsity and Dosily.
Who should attend?
Family physicians (MBBS, BAMS, BHMS) & Graduates
Key concepts covered include:
By the end of the course, you will be able to understand:
Basics of lap suturing and Knotting
Fundamentals and geometric principles
Types of lap
Concept of ipsilateral and contralateral port placement, rationale, knotting
Instructor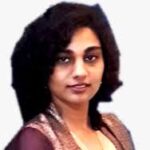 Dr. Shubhanjali Sen is a Gynecologist and has an experience of 5 years in this field. The doctor completed MBBS from Himalayan Institute of Medical Sciences in 2010 and MS – Obstetrics & Gynaecology from R.D. Gardi Medical College, Ujjain in 2015.
Other Top Rated Courses by Dr. Shubhanjali Sen