Contraceptive Methods in Females
O
— Obstetrics and Gynaecology
Price

₹

999
Price

₹

999
Home
>
Contraceptive Methods in Females
Sample Certificate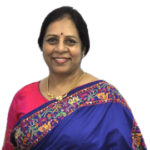 What you'll learn
Contraception is the interventional prevention of pregnancy, which can be achieved through contraception devices, pills, surgical procedures, drugs, etc. Effective contraception allows physical relationships without fear of unwanted pregnancy and helps to have children whenever desired. read more »»
Health care professionals should be aware of all contraceptive methods, which can help educate the public and help in controlling population growth. This course designed by Medvarsity and Dosily will help you understand various contraceptive methods, natural methods of contraception, barrier methods, and a lot more to upgrade your knowledge.
Who Should Attend?
General practitioners
Primary care physicians
Undergraduate medical students (Interns)
Postgraduate students in medicine
Nurses
Life science graduates
AYUSH students
Students interested in Biological sciences
Key concepts covered include:
"By the end of the course, you will be able to understand
Various contraceptive methods
Natural methods of contraception
Barrier methods and a lot more"
Instructor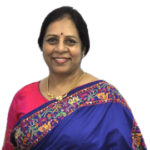 Dr. Krishna Kumari is a highly experienced Obstetrician and Gynecologist working in the fields of High-Risk Obstetrics, Fertility regulation & Endoscopy. She is highly interested in academics and an active member of OGSH, FOGSI, ISOPARB, IMS. Dr. Krishna Kumari is the Chairperson of High-Risk Obstetrics, OGSH. She has delivered many talks and presented papers at local and national conferences.
Other Top Rated Courses by Dr. Krishna Kumari