Establishment of Laparoscopy Gynecology
O
— Obstetrics and Gynaecology
Price

₹

999
Price

₹

999
Home
>
Establishment of Laparoscopy Gynecology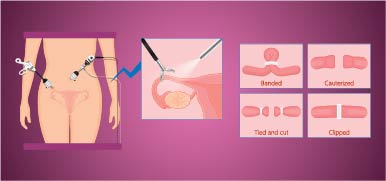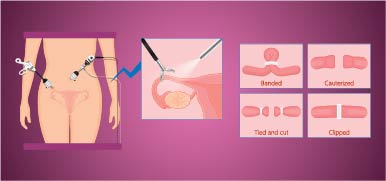 Sample Certificate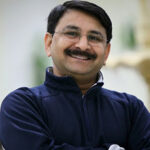 What you'll learn
Laparoscopy is one of the oldest methods of surgical techniques. It is being evolved and getting more innovative with ages. read more »»
During the past decade, a dynamic evolution in Minimally Invasive Surgery has occurred that has no equal in surgery history. During the last 50 years, laparoscopic gynecology has evolved from a limited gynecologic surgical procedure used only for diagnosis and tubal ligations to a major surgical tool used for many gynecologic and non-gynecologic indications. It has advantages like improved visualization due to laparoscopic magnification, insufflation effects, and improved hemostasis which allows for more precise dissection with suture placement and disadvantages include the cost, increased operative times, and technical sensitivity, which results in a more prolonged learning curve. Today, laparoscopic gynecology is one of the most common surgical procedures performed in many parts of the world. Learn more about the establishment of laparoscopy gynecology in this course designed by Medvarsity and Dosily.
Who Should Attend?
Gynecologists
General practitioners
Primary care physicians
Undergraduate medical students (Interns)
Postgraduate students in medicine
Nurses
Life science graduates
Key concepts covered include:
"By the end of the course, you will learn about:
History of laparoscopic gynecology
What is the meshed controversy?
Laparoscopic rectopexy
Types of stigma and a lot more"
Instructor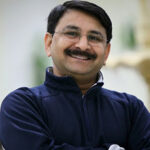 He is the pioneer in Endoscopic Surgery in India with over 25 years of experience in pelvic floor surgeries, urology, and gynecology. He has trained over 1000+ doctors in endoscopy over the past 15 years. He is an internationally acclaimed surgeon with various papers and publications in international and national journals. He has recently been invited as course director and faculty for UKSH certified course from Germany in Diploma in Basic & Advance laparoscopy, Hysteroscopy, and Urology courses.
Leading International Faculty in Minimal Access Surgery
Director of Tulip Multispeciality Hospital
MBBS, MS- General Surgery, Dip. in Urology (France), Dip. in Gynae Endoscopy (Germany), Dip. in ART & Embryology (Germany)
Other Top Rated Courses by Dr. Akhil Saxena