Geriatric Nutritional risk factors
Price

₹

799
Price

₹

799
Home
>
Geriatric Nutritional risk factors
Sample Certificate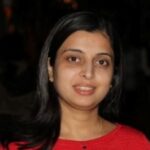 What you'll learn
Good nutrition is critical to overall health and well-being, yet many older adults are at risk of inadequate nutrition. Nutritional risk factors in elderly people can occur due to changes in the gut, decreased ability ingest and digest, decreased metabolism, etc. read more »»
Some of the risk factors which lead to deficiencies of vitamins, minerals are medications, normal age-related changes, restricted diets, etc. These deficiencies can be avoided by counseling the elderly patients for a balanced diet designed according to risk factors present.
Therefore, this expert speaker course designed by Medvarsity and Dosily will help you to understand nutritional related risk factors, concerns, common nutritional deficiencies in the elderly, how to prevent them.
Who should attend?
Nutritionists
General practitioners
Primary care physicians
Undergraduate medical students (Interns)
Postgraduate students in medicine
Nurses
Life science graduates
Physicians practicing Alternative Medicine (AYUSH)
Key concepts covered include:
An overview of
Nutritional related risk factors
Concerns
Common nutritional deficiencies in elderly
Prevention
Instructor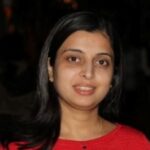 Dr. Deepa Agarwal
Consultant Nutritionist at Apollo Cradle, Udai Omni Hospital, Tanvir Hospital
4/5
Dr. Deepa Agarwal holds a Masters and a PhD in Clinical Nutrition from Sri Ramachandra Medical College (SRMC), Chennai. She has been awarded the Best outgoing student and the best academic performance awards. She has a great interest in Research. Her work has appeared in various peer-reviewed indexed International and National journals. She has ten publications to her credit. She has participated and presented papers-for some of which she has won awards- in International, National and Regional Conferences. She has also been actively involved in conducting Community Programs to spread awareness on optimal nutrition from paediatrics to geriatrics. She is a member of various associations including the Indian Dietetic Association, Indian Society of Clinical Nutrition and National Institute of Nutrition. Previously associated with Apollo Bariatric Institute at Chennai, Nova Specialty Hospital and Asian Bariatrics, Hyderabad.
Other Top Rated Courses by Dr. Deepa Agarwal