The ventilator simulator is an immersive online mechanical ventilation training tool. This release incorporates the most recent evidence-based giudelines in pediatric and adult ventilation, as well as COVID 19 information and COVID-19 patient cases.
Citation: Wolbrink TA, Lehmann S, Brecher R, Daniel D, Marques B, Perez J, Tegtmeyer K, Craig N, Olszewski A, Smallwood, C. Ventilator Simulator: HTML5 Release. 04/2020. Online Simulator. OPENPediatrics. https://www.openpediatrics.org/assets/simulator/ventilator-simulator.

The ventilator simulator is built and hosted by OpenPediatrics.org, which is a part of Boston Children's Hospital. The same has been embedded on this site under permission from respective copyright owners.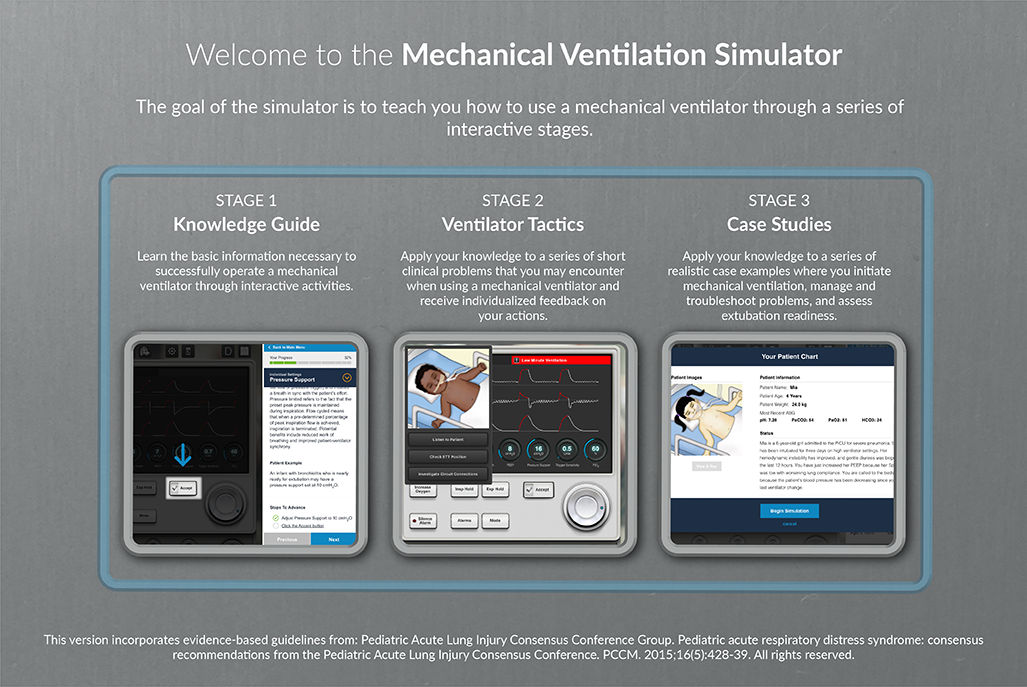 OUR WORKSHOPS
There is no upcoming lectures.