Sample Certificate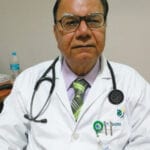 What you'll learn
Infectious diseases are leading causes of morbidity and mortality in the elderly and account for one-third of all deaths in people 65 years and older. Ageing is associated with a variety of physiological changes and progressive decline in physiological homeostasis. read more »»
Key concepts covered include:
An overview of
Basics in infections in elderly
Causes of increased susceptibility
Clinical manifestations of different infections and their management
Instructor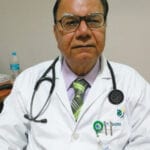 DR. O. P. Sharma is the Sr. Consultant of Geriatric Medicine at Indraprastha Apollo Hospitals, New Delhi. He is the General Secretary of the Geriatric Society of India. He is a National Professor of Geriatrics. Dr. Sharma holds the position of Editor for Principles & Practices in Geriatric Medicine 2015, Chief Editor of Indian Journal of Geriatric Care, and Course Director cum Editor: AKN Sinha Institute – Geriatric Course. He also served in the positions as Editor of Indian Recommendations for Vaccination in Older Adults 2015, Core Committee Member of International Council on Adult Immunization – USA, Expert Group Member Geriatrics: Indian Council of Medical & Research, Expert Committee Member – Haj Vaccination initiatives – Malaysia 2015, Medscape "Pneumococcal Disease –A toxic Mix" Munich Germany 2013, Expert Committee Member of South East Asia Pneumococcal meet – Hong Kong 2013, Invited Speaker at World Anti-Ageing Conference held at Las Vegas, USA during 2007.
Other Top Rated Courses by Dr. O.P. Sharma