Enrolled

79 students enrolled
Key concepts covered include:
An overview of
Pre-procedure considerations
How to prepare for venous cannulation and identify the correct collection site
To practice and perfect your skills for venous cannulation
What you'll learn
Venous access is one of the most basic and critical components of patient care both in hospitals and in ambulatory patient settings. Safe and reliable venous access is an important issue in daily practice. Venous cannulation is used for intravenous administration of fluids, drugs, parenteral nutrition, or radio-opaque contrast media; also, to allow frequent or repeated blood sampling.
read more »»
* Course Subscription is valid for 1 month

*Please note certificate will be available for download post 24 hours of successful course completion with a minimum of  80% score in the quiz.
* Course Subscription is valid for 1 month
Instructor
Certificate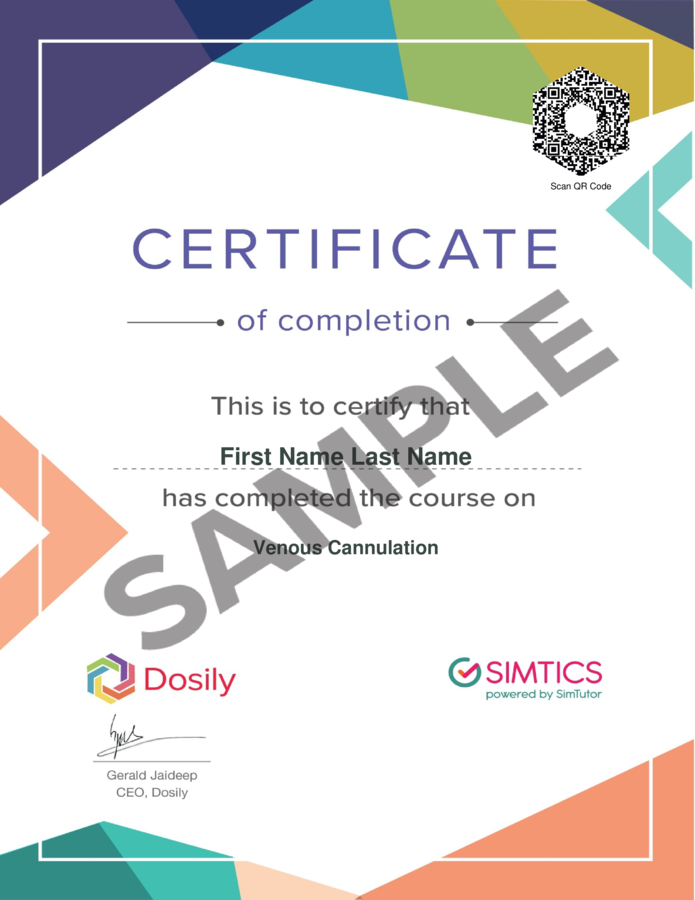 Last Updated 04/2021
Other Top Rated Courses by SIMTICS