Enrolled

62 students enrolled
Key concepts covered include:
An overview of
Understanding the key structures and components of the embryo at various stages of development during the first trimester
Methods for calculating gestational age during the first trimester of pregnancy
How to obtain images of the uterus, endometrium and gestation sac via an endovaginal scan
How to differentiate normal and abnormal sonographic appearances during the first trimester
What you'll learn
Obstetric sonography has become an indispensable tool in the identification of pregnancy and the care of pregnant women. The importance and usage of ultrasound in medicine today are ubiquitous and used to study every aspect of the body. It uses high-frequency sound waves to capture live images from the body on to the monitor. It is also called sonography. This is similar to sonar and radar which helps in detecting military planes and ships.
read more »»
* Course Subscription is valid for 1 month

*Please note certificate will be available for download post 24 hours of successful course completion with a minimum of  80% score in the quiz.
* Course Subscription is valid for 1 month
Instructor
Certificate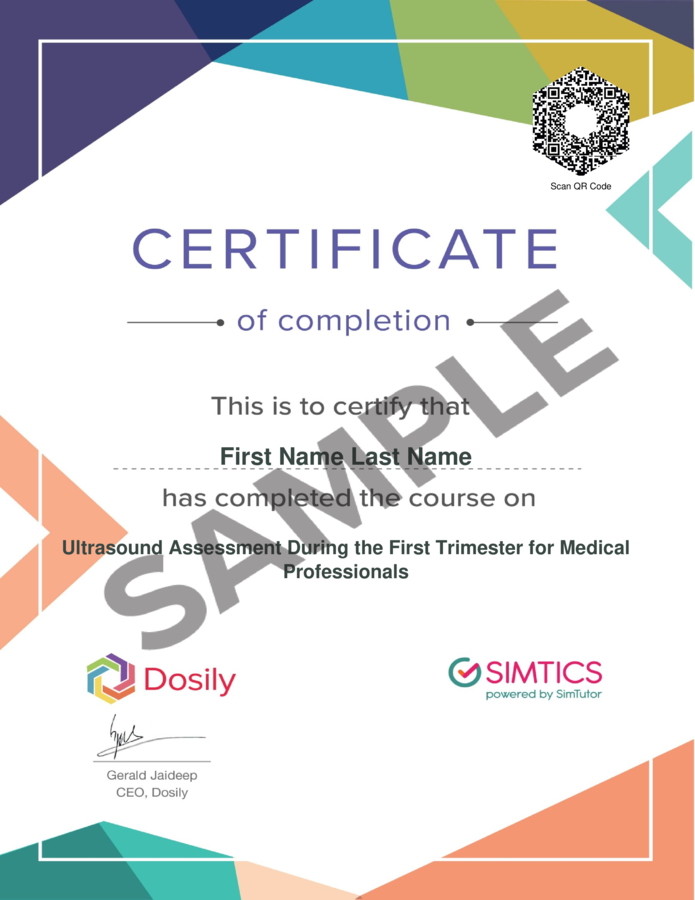 Last Updated 04/2021
Other Top Rated Courses by SIMTICS