Enrolled

59 students enrolled
Key concepts covered include:
An overview of
To visualize the anatomy of the rectum and perianal region, with our anatomical illustrations and 3D model

How to perform a digital rectal examination

To practice and perfect your skills in how to prepare for and assist with a rigid sigmoidoscopy
What you'll learn
Proctoscopy is a common and quick procedure also called as rectoscope or rigid sigmoidoscopy. This uses an instrument known as a sigmoidoscope to examine the rectum and anus, to detect colorectal cancer or other health issues. It is generally advised in cases of Haemorrhoids, Anal bleeding, Constipation or diarrhea, Rectum or anal inflammation, Polyps, Rectum, or anus tumors. Rigid sigmoidoscopy remains part of the initial clinical assessment for patients referred via the suspected colorectal cancer.
read more »»
* Course Subscription is valid for 1 month

*Please note certificate will be available for download post 24 hours of successful course completion with a minimum of  80% score in the quiz.
* Course Subscription is valid for 1 month
Instructor
Certificate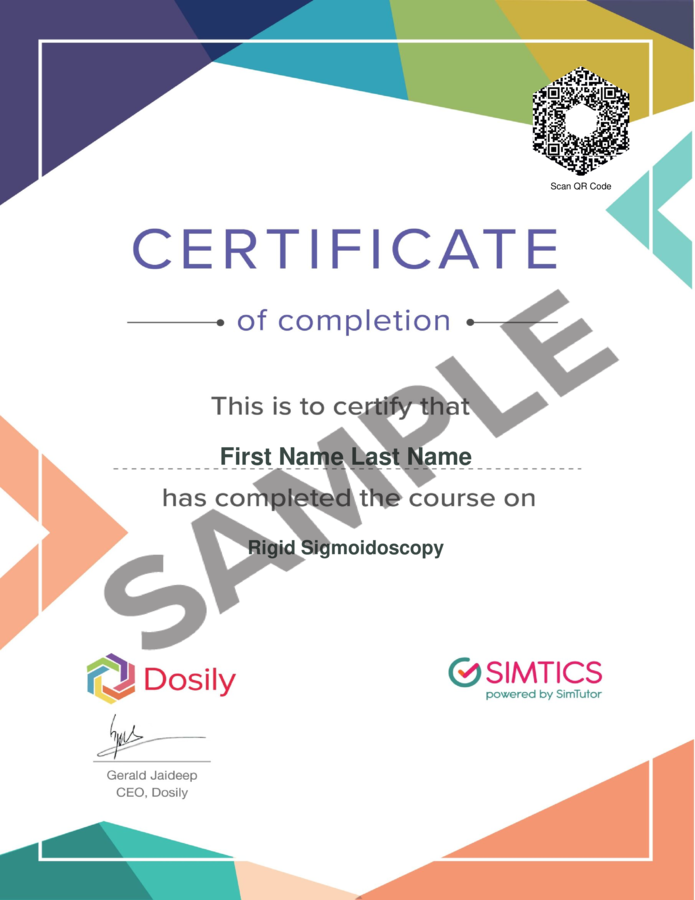 Last Updated 04/2021
Other Top Rated Courses by SIMTICS