Enrolled

62 students enrolled
Key concepts covered include:
An overview of
To visualize the anatomy of the main veins of the upper arms, used as blood collection sites
How to prepare for venipuncture blood collection and identify the correct collection site
How to demonstrate laboratory safety
Proper order of draws in venipuncture blood collection and the correct use of different collection tubes
Venipuncture using syringe, butterfly needle, and evacuated tube methods
What you'll learn
Any disease or disorder needs some necessary investigations to rule out the causes of that condition and give a perfect and relevant diagnosis. This can help in managing the disease in a better and skillful manner. One such procedure to rule out some particular diseases is blood specimen collection, which can diagnose the abnormalities in blood cells, enzymes, proteins, etc. Obtaining a blood specimen requires strict aseptic conditions and infection control standards. read more »»
* Course Subscription is valid for 1 month

*Please note certificate will be available for download post 24 hours of successful course completion with a minimum of  80% score in the quiz.
* Course Subscription is valid for 1 month
Instructor
Certificate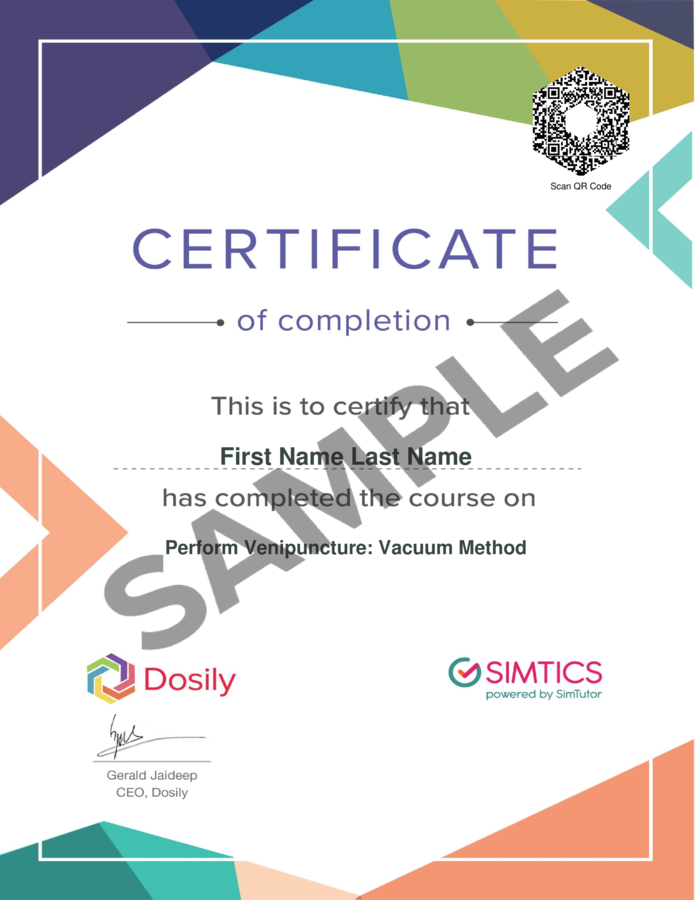 Last Updated 04/2021
Other Top Rated Courses by SIMTICS