Enrolled

63 students enrolled
Key concepts covered include:
An overview of
How to safely assess and record the head circumference, weight, and length measurement of an infant
To practice and perfect your skills in performing a pediatric assessment the purpose of growth charts and how to plot measurements
To visualize the key anatomical structures used during pediatric assessment – including external landmarks of the head, and details of the pediatric skeleton – with our 3D anatomy model
Effective ways to interact with infants and parents/caregivers
What you'll learn
Pediatric assessment is entirely different from that of adult health assessment. A pediatric body undergoes constant developmental changes both physically, mentally. As the child grows, there is a constant change in structure, brain development, nutrition requirements, etc. All have to be addressed and mold a child in terms of health into the right path.
read more »»
* Course Subscription is valid for 1 month

*Please note certificate will be available for download post 24 hours of successful course completion with a minimum of 80% score in the quiz.
* Course Subscription is valid for 1 month
Instructor
Certificate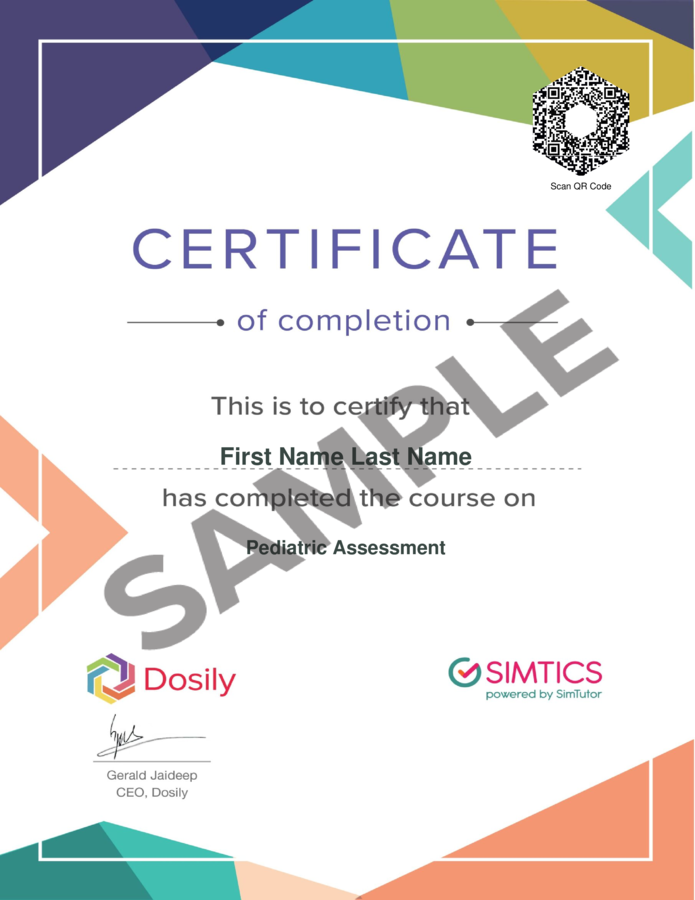 Last Updated 04/2021
Other Top Rated Courses by SIMTICS