Enrolled

55 students enrolled
Key concepts covered include:
An overview of
Pre-procedural considerations, preparation for nasogastric tube insertion
Understand how to assess the patient's nasal passages to identify the appropriate location for tube insertion
How to measure and determine the appropriate length of the tube to be inserted
How to identify the proper technique for tube insertion into the stomach
Post-procedural considerations
What you'll learn
Gastric intubation through the nose is one of the most common procedures in intensive care units and emergency departments, which helps in gaining access to the stomach for diagnostic and therapeutic purposes. It can be uncomfortable for the patient if the procedure is not carried out correctly. It is generally placed in patients with gastric immobility and bowel obstruction.
read more »»
* Course Subscription is valid for 1 month

*Please note certificate will be available for download post 24 hours of successful course completion with a minimum of 80% score in the quiz.
* Course Subscription is valid for 1 month
Instructor
Certificate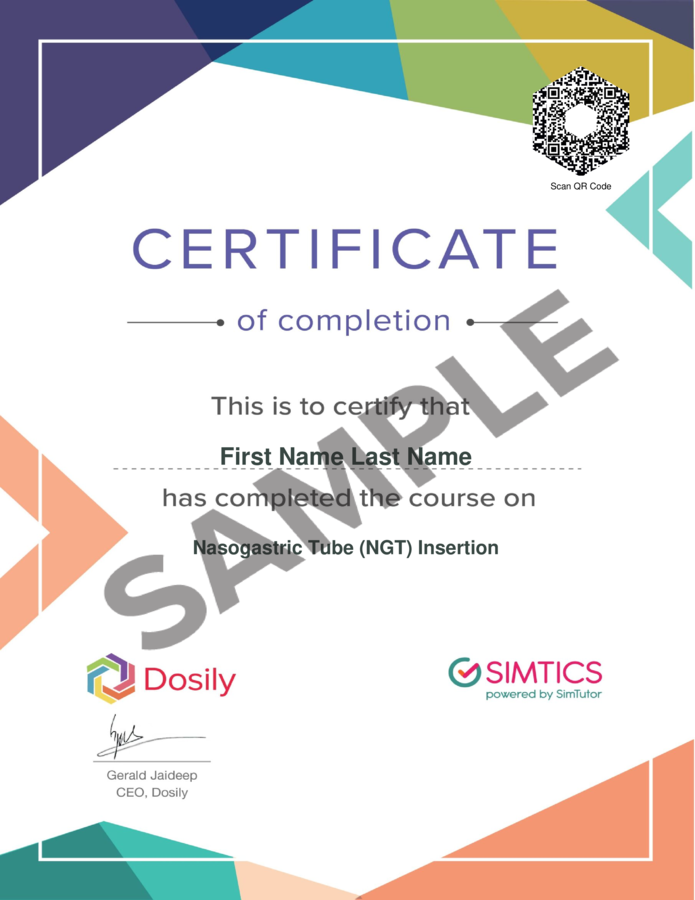 Last Updated 04/2021
Other Top Rated Courses by SIMTICS