Enrolled

59 students enrolled
Key concepts covered include:
An overview of
How to better visualize and understand the anatomy and physiology of the fetal heart, with our 3D model and illustrations
About cardiac embryology and the stages of heart development
How to identify on sonographic images common congenital cardiac pathologies
What you'll learn
Embroyology is a branch of biology which focusses on the study of prenatal development of gametes, fertilization, fetal, and its organ systems development. The cardiovascular system is the first main organ system to form and become functional and provides the growing embryo with oxygen and nutrients. It is therefore important to consider heart development. Congenital heart diseases are the most common abnormalities in the cardiovascular system and sometimes get unnoticed due to various reasons. read more »»
* Course Subscription is valid for 1 month

*Please note certificate will be available for download post 24 hours of successful course completion with a minimum of  80% score in the quiz.
* Course Subscription is valid for 1 month
Instructor
Certificate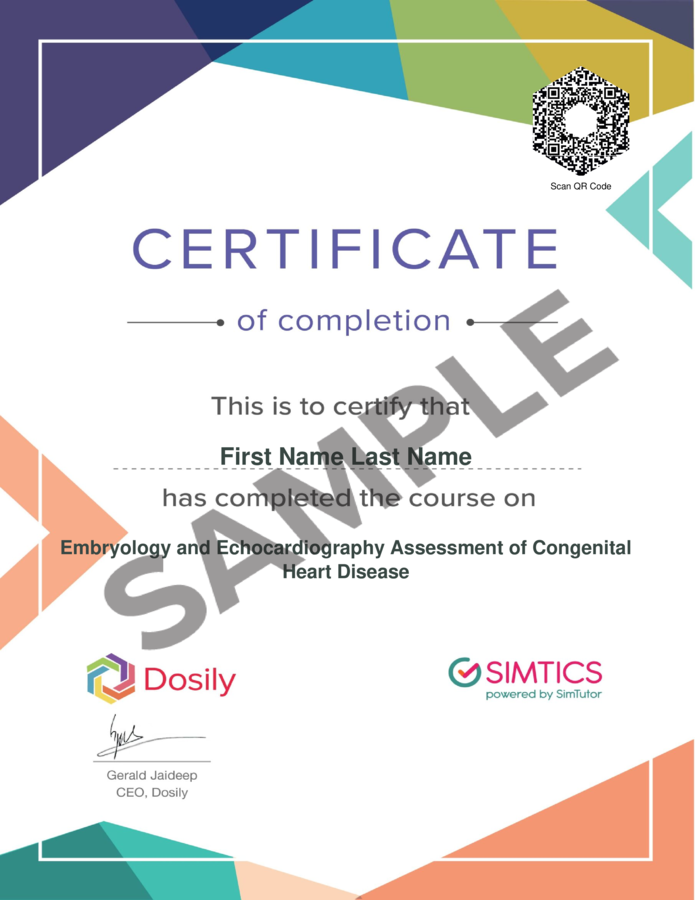 Last Updated 03/2021
Other Top Rated Courses by SIMTICS