Enrolled

60 students enrolled
Key concepts covered include:
An overview of how
To practice, perfect, and test your skills in setting up, recording, and interpreting a 12-lead ECG
To better visualize and understand the anatomy and physiology of the heart, with our 3D model and illustrations
To determine the heart rate and identify different heart rhythms on the ECG strip: atrial, junctional, ventricular, and pacemaker rhythms, and AV blocks
About stress testing and Holter monitoring
What you'll learn
The use of electrocardiography has been increasing substantially day by day. All health care setups are bound to have ECG in their diagnostic areas and it has become important for health care professionals to gain knowledge on ECG and its uses. In cardiac emergencies, although primarily basic evaluation of vital signs and clinical information helps to an extent, performing electrocardiography (ECG) will be more helpful for immediate diagnosis and treatment of the patient. read more »»
* Course Subscription is valid for 1 month

*Please note certificate will be available for download post 24 hours of successful course completion with a minimum of  80% score in the quiz.
* Course Subscription is valid for 1 month
Instructor
Certificate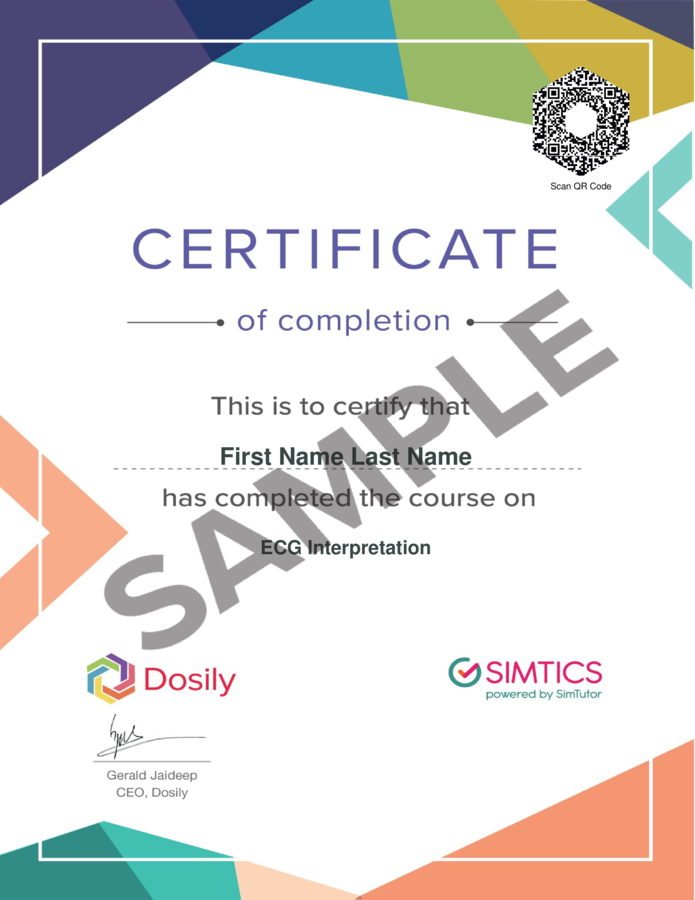 Last Updated 03/2021
Other Top Rated Courses by SIMTICS